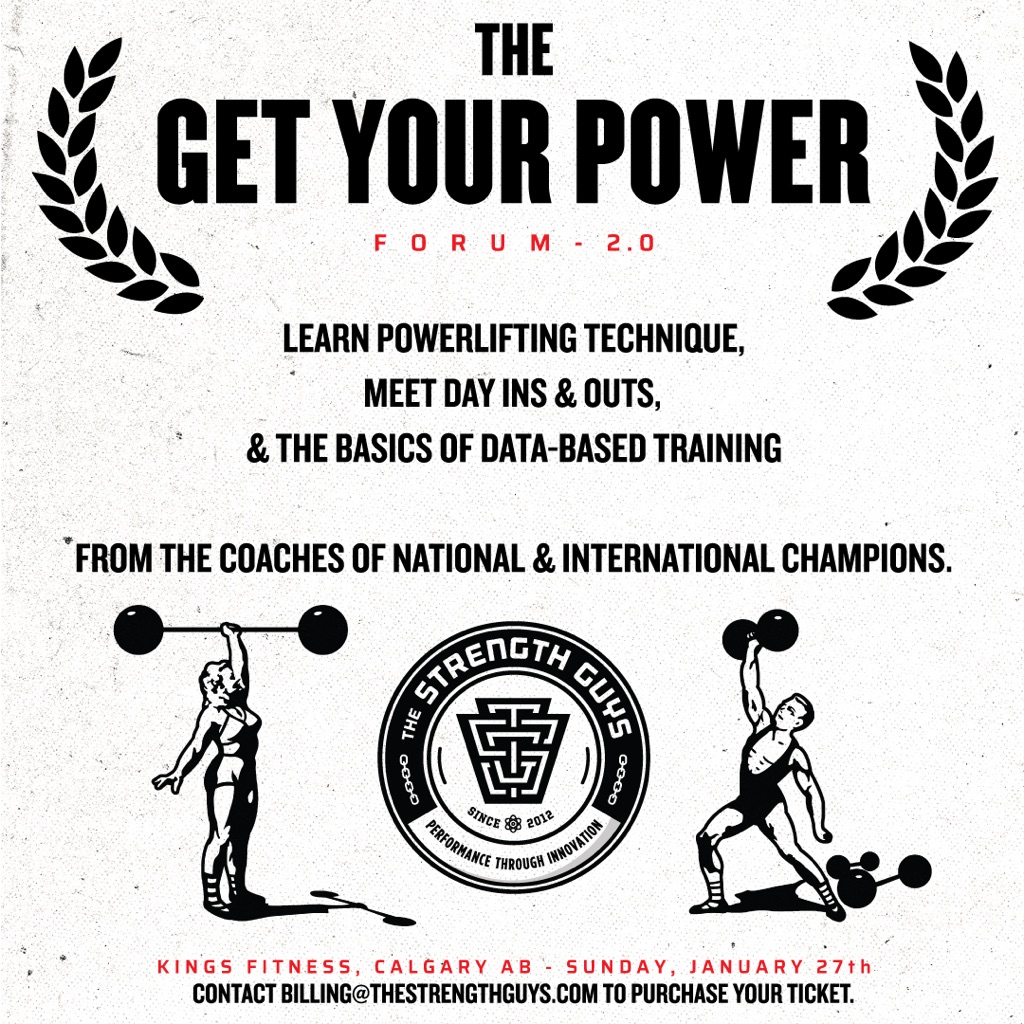 Sunday, January 27, 2019
The Get Your Power Forum will involve a complete technique overhaul on the Squat, Bench Press, and Deadlift, as well as talks walking you through meet day and the basics of data-based training. Even if you're a seasoned lifter, don't miss this opportunity to refine and master your craft, have fun, and learn a thing or two.
*** NEW *** Each attendee will receive a video analysis written assessment when they check-in the morning of the event. (* Registrations completed by Jan 24, 2019 11:00 pm MST)

Our performance assessment report cards for Squat, Bench Press, and Deadlift

A short paragraph write-up on areas which may require further coaching and instruction
Upon completed registration, you will receive our video analysis guidelines and instructions so that TSG coaches can screen your technique before the seminar. This will allow us to achieve the following outcomes:
Determine who requires the most/least amount of instruction

Pinpoint areas for focused coaching and instruction

Determine the skill level of attendees

Get attendees interacting with coaches of TSG before the event
TSG Coaches / Presenters
Jason Tremblay, Ben Esgro, Alfred Jong and Ryan Smith will be presenting and coaching throughout the day.
Ericka Smith (TSG Social Media team) will also be helping the coaches.
Check out Our Team of coaches from around the globe.
TSG Athletes
Teresa Parsons, Johnnel Naron and Leo King will be participating and helping coaches with demonstrations, etc.
$150 CAD + GST

*
Early bird $100 CAD + GST for first 5 registrants
* Limited spots available. Please click on REGISTER button below to secure your spot.