We are proud to announce our three sponsored Strength Gals. We had an outstanding response to this initiative. We received 116 applications from strong gals around the world. After a detailed selection process, TSG decided to offer a sponsorship to three gals instead of the two originally planned.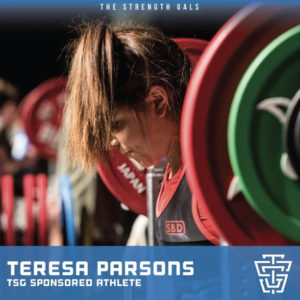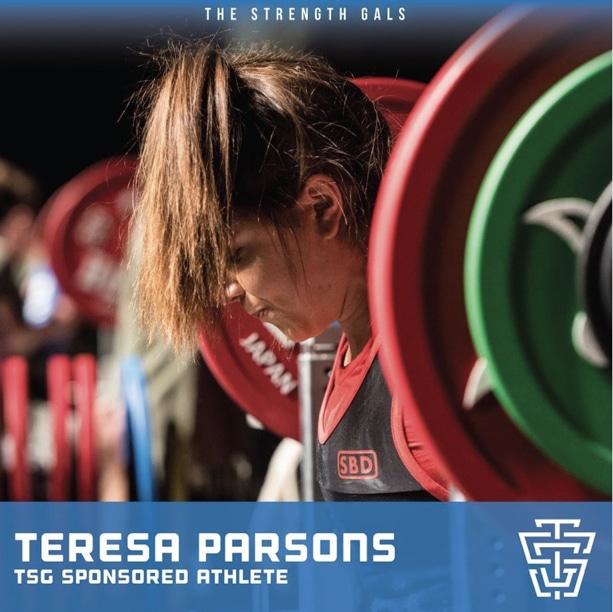 "My name is Teresa. I have been powerlifting for just over four years, and I absolutely love everything about the sport. My powerlifting journey started in a Crossfit gym when a friend suggested I sign up for a local powerlifting competition. I have no idea what my results were from that day, but I was hooked on the sport and motivated to get stronger. I have since had the opportunity to compete locally, provincially in Alberta, nationally in Canada, and internationally. I have competed as a 57 kg and 63 kg lifter in the open female classes. My best lifts to date are 160 kg in the squat, 100 kg in the bench press, and 190 kg in the deadlift. I look forward to progressing in the sport and striving to reach new goals."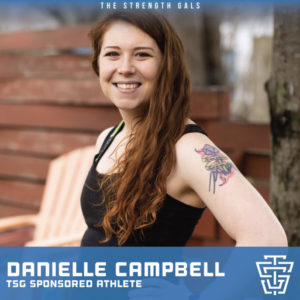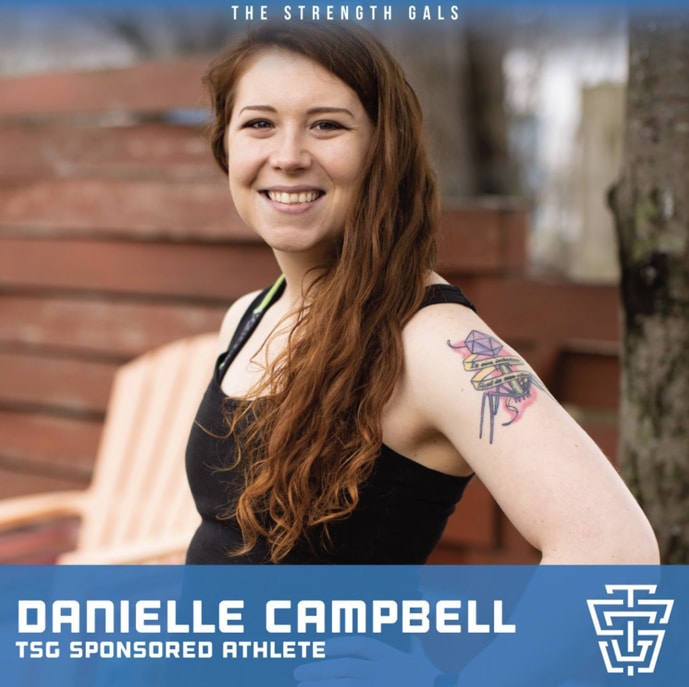 "Hey! I'm Danielle, a graduate student in microbiology and powerlifter from Illinois. I have spent the last few years studying viruses and bacteria in the human gut, teaching microbiology and computational biology, and also hitting the gym to learn a whole new set of skills under the bar. I like lifting for a lot of the same reasons I like science; both require constant learning, pushing boundaries, and they're fun to share with other people. As a Strength Gal, I'm very excited to encourage women of all backgrounds to be as strong as they can be, in and out of the gym"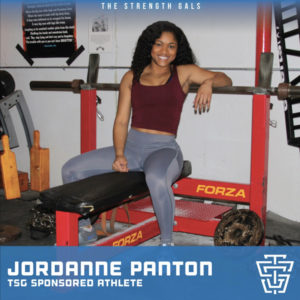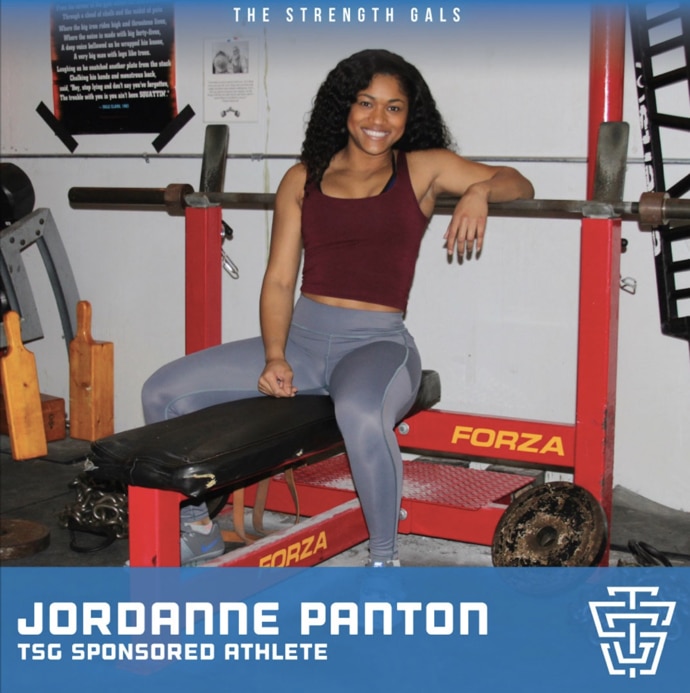 "I am a freshman at the University of Missouri majoring in Health Science with a rehab emphasis and plan to become a physical therapist. I have been powerlifting for about 5 years and compete in both the raw and equipped divisions in the 63kg weight class. I competed on the U.S. National team at IPF Sub-junior Worlds in 2016 and was the Silver Medalist overall in the 63kg class (gold in deadlift and bronze in squat). I am currently the sub-junior world record holder for deadlift. I am also a 2x USAPL National Champion and 10x American Record holder"
We believe EVERY gal has a place within our Strength Gal community. And so we are so excited to launch a new 6 Week Strength Gals Powerlifting Program.
The 6 week program was designed by our coaches to make you the strongest gal you can be, and includes access to an online support community where our TSG coaches will provide video analysis, resources, and will answer questions to help you along with the program. And best of all, you will join and connect with a group of other inspiring gals from around the world taking their strength to the next level.
Get in touch with us if you have any questions. CONTACT US