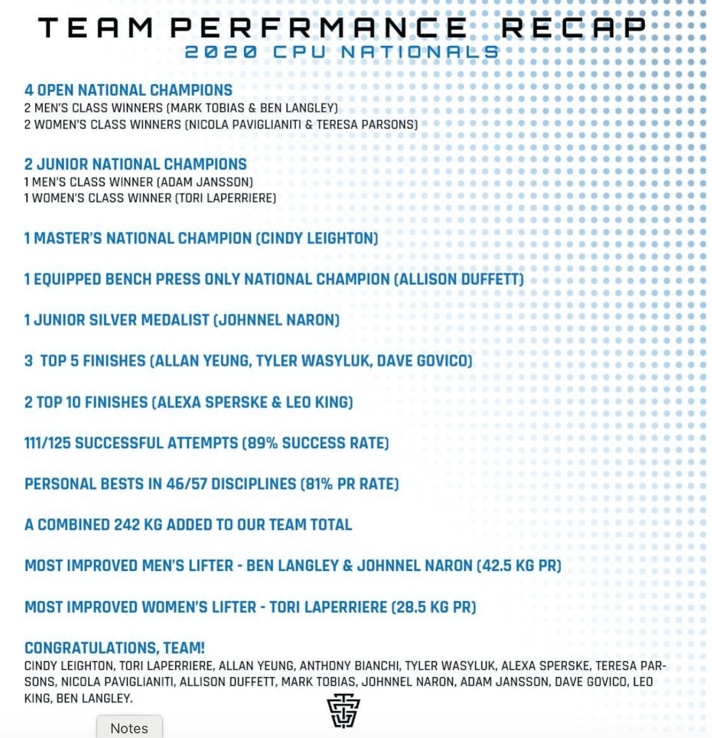 March 7, 2020: 2020 CPU Nationals concluded and we are thrilled about our TSG Success
Congratulations to each member of Team TSG who contributed to our best showing at a National Championship yet!

Cindy Leighton (@cindy_leighton)
Tori LaPerriere (@laperelly )
Allan Yeung
Tyler Wasyluk (@t.wasy)
Alexa Sperske (@sparky_lex27 )
Teresa Parson (@teresaparsons)
Nicola Paviglianiti (@storiesnotselfies)
Allison Duffet (@alleydeez)
Mark Tobias (@mark_tbs8 )
Johnnel Naron (@johnnypwrlft)
Adamnn Jansson (@janssonwho )
Dave Govico (@davegeez)
Leo King (@leo.kingsfitness )
Ben Langley (@biggestben10)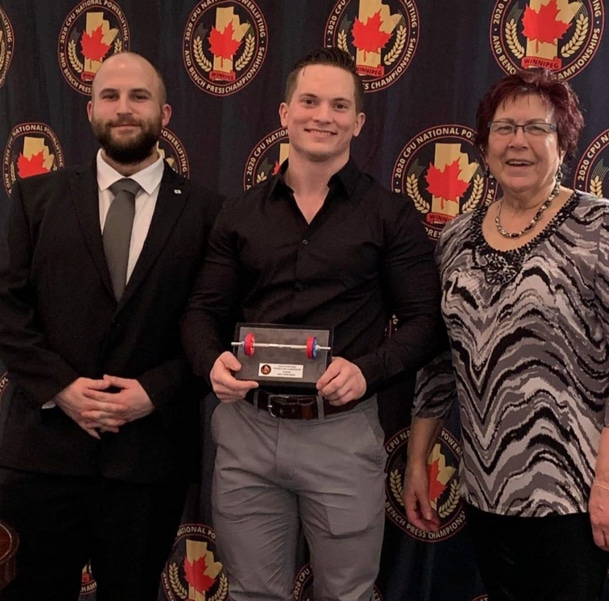 2020 CPU Nationals TSG Athlete Ben Langley
Congratulations to Ben Langley on earning the Best Men's Open Lifter and Best Men's Overall Lifter awards! Ben had the meet of his life at 2020 CPU Nationals, putting up a 42.5 kg meet PR in the 74 kg division to win his class by 2.5 kg. His total of 712.5 kg will position him well up the nominations heading into this year's World Championship in Belarus where he will represent Team Canada. Congratulations, Ben and Coach Alfred!
2020 CPU Nationals TSG Coaches
Ryan Smith (@smittytsg)
Alfred Jong (@alfredtsg)
Jason Tremblay (@jasontsg)
Kedric Kwan (@kedrictsg) provided online Nutrition & Weight Management online coaching for several athletes
Interested in becoming a TSG athlete?
Check out our COACHING SERVICES or CONTACT US for more information