Meet our team of highly qualified coaches and specialists
JASON TREMBLAY
TAYLOR ATWOOD
BEN ESGRO
NICOLA PAVIGLIANITI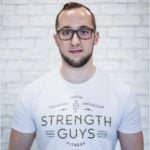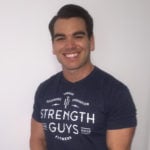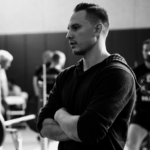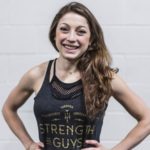 President & Co-founder | Coach
General Manager | Coach
Coach | Strategist
Community Relations | Female Athlete Rep
JOHN DOWNING
ALFRED JONG
DR. BRANDON ROBERTS
KEDRIC KWAN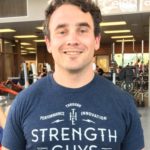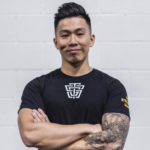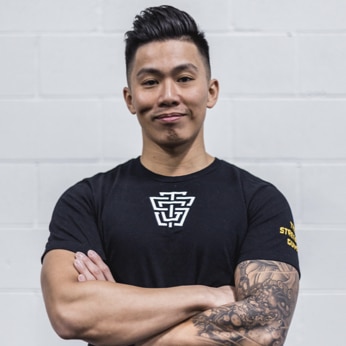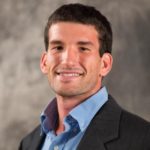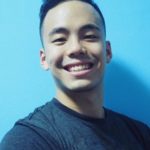 Coach
Coach
Director of Research & Education | Coach
Coach
Undergraduate Degree in History from the Ohio State University

Masters in Education at the Ohio State University

Three High School Women's State team Championships in Ohio 2016, 2015, 2014

Coach of The Ohio State University Powerlifting team (2014 to present)

Coach of the First ever Men's IPF College World Championship team 2016




(One Gold Medal, Two Silver, One Bronze)

Coach of the First raw college men's team National Champions 2016

Former American Record Squat holder 83kg class  Junior 83kg class winner 2013

Professional Strength and Conditioning internship The Spot Athletics Summer 2014
Bachelors Degree in Kinesiology, minor in Nutrition

Passionate about empowering and leading individuals through coaching

2017 59kg Canadian national champion

2016 NAPF (North American Powerlifting Federation) 59 kg Men Open Gold metalist 

2015 Commonwealth Powerlifting Federation 59 kg Men Open Gold metalist (bench only)  

2nd place 2016 Canadian National Championships

3rd place 2015 Canadian National Championships 

Co-founder of Rising Strength Team, powerlifting club for athletes  

Internationally ranked TaeKwonDo athlete, backup for Team Canada fin weight in the 2008 Beijing Olympics

Certified 4th degree black belt

Coach for junior and open Takewondo Athletes in Provincial, National and International level competition

Coach of 2016 47 kg Classic Women's Open IPF World Championships

Coach of 2016 47 kg Classic Women's Open 47 kg National Bench Record
Bachelors in Molecular Biology

Masters in Human Performance

PhD in Muscle Biology

Postdoctoral Fellow studying Muscular Hypertrophy

Certified Strength and Conditioning Specialist

USA Weightlifting Sports Performance Coach

Natural Bodybuilder

Founder & 1st President of the University of Florida Weightlifting team

Fitness writer published in Alan Aragon's Research Review, Strengtheory, Muscle & Strength, STACK, and Sci-fit.net

Scientific Author in peer-reviewed journals
Masters in Sports and Exercise Nutrition

Pg. Dip in Sports and Exercise Nutrition

Certified Sports Nutrition of the International society of sports nutrition

Director of Education for Revelation Republic Strength and Conditioning facility

Assistant coach of the 2017 74kg Classic Men's Open IPF world championship Silver Medalist

Coach of the 2017 67.5kg Men's Open GPA Malaysian Powerlifting Championship silver medalist

Coach of the 2017 82.5kg Men's Open GPA Malaysian Powerlifting Championship bronze medalist

Coach of the 2017 48kg Women's Open GPA Malaysian Powerlifting Championship gold medalist and best overall women lifter

Coach of the 2016 60kg Men's Open GPA world Championship gold medalist and deadlift world record holder

Coach of the 2016 42kg Women's Open GPA Strength Alliance Meet gold medalist world record holder in squat, bench, deadlift and total and runner up for best overall women lifter

Coach of the 2016 90kg Men's Open GPA Malaysian Powerlifting Championship gold medalist and national record holder in squat, bench press and deadlift

2015 Sports Nutritionist Intern at Cardiff City Football Club

2015 PhD research assistant in Middlesex University focusing on recovery modalities for endurance runners
RYAN SMITH
JONATHAN CHUA
CHAD DOLAN
DR. JACOB TEMPLAR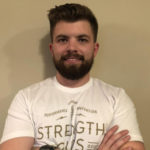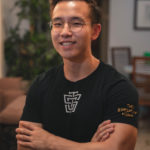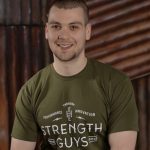 Coach
Coach
Coach
Injury & Load Management Coach
Ryan has been coaching people through fitness and lifestyle change since 2011 and has worked with all walks of life. He primarily coaches individuals seeking rehabilitation/restorative training, and powerlifting athletes of all experience and skill levels. Ryan believes that mindset and movement work hand in hand and that through movement, we improve so much more than just "fitness". Co-owned a powerlifting gym (2016 - 2018) in Calgary alongside his wife Ericka.

Bachelors of Arts, Psychology (Carleton University)
Fascial Stretch Therapist – Level 1 (Stretch To Win Institute)
Powerlifting Coach – Level 1 (Darby Training Systems)
Triggerpoint Therapist Level 1 & 2: Foam Rolling & Myofascial Compression (TPT Therapy)
Alberta Powerlifting Union Provincial Team Coach
President and Head Coach of "XLR8 Powerlifting" Club
Game Day Coach for 50+ Athletes at 13 Meets in the last two years
Game Day Coaching Internship with SSPT (Matt and Sioux-z Gary) during 2018 USAPL Raw Nationals
Voted "Best Looking Coach of 2018" at The Strength Guys Inc.
BS.c Sport & Exercise Science

Sports Education in Temasek Polytechnic

2017 74kg Junior Asian Champion

Assistant Coach of 2018 Ohio State University

Coach of 2018 University World Cup Women's Overall Champion & 1st Runner-up

Co-Founder of Prime Athleticus
B.S. Exercise Science and Health Promotion, Florida Atlantic University

Division 1 Strength and Conditioning Intern Strength Coach

21 teams, 400+ hours

M.S. Exercise Physiology, Florida Atlantic University

Thesis: The Influence of Time-Equated Training Programs on Muscle Performance and Body Composition

Continued research published in areas including strength performance, powerlifting meet performance, body composition and hypertrophy, concurrent training and the interference effect, biomechanics, cellular immunology related to exercise, inflammation related to exercise and diet

Exercise performance and body composition testing specialist

5 years of teaching experience in a university kinesiology department

Owner and Founder of Myogenic Training Systems LLC

De Novo Nutrition Technique/Biomechanics Coach

Shredded by Science Head of Research

Flex Level Fitness Personal Trainer Development Consultant

USAPL Club Coach and State Level Referee

Fitness writer and content creator

De Novo Nutrition Elements, Shredded by Science Study School, Renaissance Periodization, Flex Level Fitness

Public speaker, presenter, and coach at fitness industry seminars

Reactive Training Systems (2015), Biolayne Natural Bodybuilding and figure VIP Camps (2014, 2015, 2016), Shredded By Science Conference (2017), Flex Level Fitness Seminars (2017, 2018
Utica College Bachelors in Health Studies

Utica College Doctor of Physical Therapy

Practices at Physical Therapy Services of Rochester in NY

Working towards Orthopedic clinical speciality

MDT certification

Rehab contributor for Introwellness

An advocate for strength training, both in his professional and personal life

Advocate for public education on musculoskeletal health
PATRICK SONG
DEBBI TREMBLAY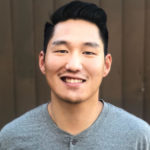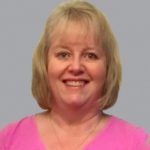 Sport Scientist
Director of Finance & Operations
BA, MS.
Experience in physical therapy, strength and conditioning, and most recently as an applied sports science intern at the D1 level.
Areas of interest include energy system development, data science and athlete monitoring.
Retired IT Professional

Career as application programmer and project manager supporting financial, credit card, inventory, HR systems

Acquired nickname: "TSG Mom"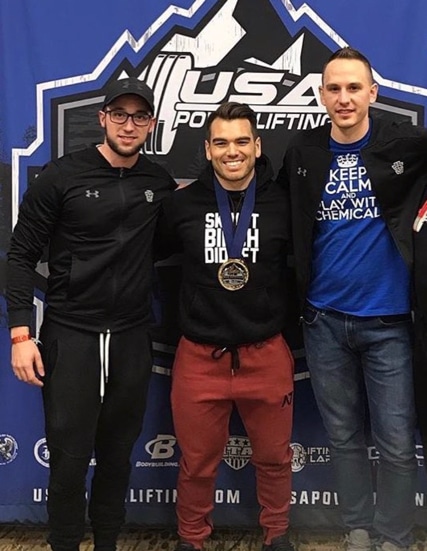 Check out our COACHING SERVICES or CONTACT US for more information