Meet our team of highly qualified coaches and specialists
JASON TREMBLAY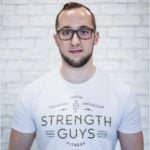 President & Co-founder
Bachelor of Physical Education, Mount Royal University

Personal Fitness Trainer Certificate, Mount Royal University

Sport Science Template Provider for the Calgary Flames NHL Team (2019-Present)

Trained in Video Analysis by Canadian Sport Institute Director of Biomechanics & Video Analysis, Pro Stergiou

Presenter at 2015 EPIC Fitness Summit (UK), 2015 Online Fitness Summit, 2014 Elite Fitness Mentoring

Athlete Achievements: 3 IPF World Champions, 2 IPF World Silver Medalists, 2 IPF World Top 6 Finishes, 4 IPF Collegiate World Champions, 2 Asian Junior Powerlifting Champions, 2 North American Powerlifting Champions, 9 USA Powerlifting National Champions, 3 Canadian National Champions, 1 British National Champion, 1 USA Collegiate National Champion, 2 Arnold Classic Champions, 3rd Place Finish - Daytona 500

President & Co-Founder of The Strength Guys Inc.
ALFRED JONG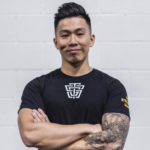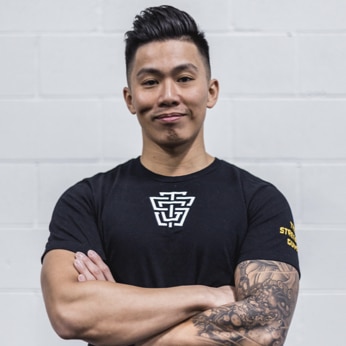 Coach
Bachelors Degree in Kinesiology, minor in Nutrition

Passionate about empowering and leading individuals through coaching

2017 59kg Canadian national champion

2016 NAPF (North American Powerlifting Federation) 59 kg Men Open Gold metalist 

2015 Commonwealth Powerlifting Federation 59 kg Men Open Gold metalist (bench only)  

2nd place 2016 Canadian National Championships

3rd place 2015 Canadian National Championships 

Co-founder of Rising Strength Team, powerlifting club for athletes  

Internationally ranked TaeKwonDo athlete, backup for Team Canada fin weight in the 2008 Beijing Olympics

Certified 4th degree black belt

Coach for junior and open Takewondo Athletes in Provincial, National and International level competition

Coach of 2016 47 kg Classic Women's Open IPF World Championships

Coach of 2016 47 kg Classic Women's Open 47 kg National Bench Record
JOHN DOWNING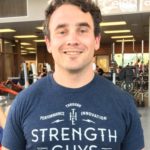 Coach
Undergraduate Degree in History from the Ohio State University

Masters in Education at the Ohio State University

Three High School Women's State team Championships in Ohio 2016, 2015, 2014

Coach of The Ohio State University Powerlifting team (2014 to present)

Coach of the First ever Men's IPF College World Championship team 2016




(One Gold Medal, Two Silver, One Bronze)

Coach of the First raw college men's team National Champions 2016

Former American Record Squat holder 83kg class  Junior 83kg class winner 2013

Professional Strength and Conditioning internship The Spot Athletics Summer 2014
TAYLOR ATWOOD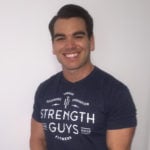 Brand Ambassador
Bachelors Degree of Science in Finance

Lengthy sporting and leadership background

6x USAPL National Champion

National Record Holder in Squat, Bench Press, and Total

Silver Medalist at the 2016 IPF World Championship

Silver Medalist at the 2017 IPF World Championship

2018 IPF World Champion

2018 Arnold Classic Grand Prix Champion & Best Lifter

2019 IPF World Champion 790.5 kg Total Earned him Best Lifter title

USAPL New York State Referee

Financial Analyst, IBM
KEDRIC KWAN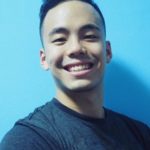 Coach
Masters in Sports and Exercise Nutrition

Pg. Dip in Sports and Exercise Nutrition

Certified Sports Nutrition of the International society of sports nutrition

Director of Education for Revelation Republic Strength and Conditioning facility

Assistant coach of the 2017 74kg Classic Men's Open IPF world championship Silver Medalist

Coach of the 2017 67.5kg Men's Open GPA Malaysian Powerlifting Championship silver medalist

Coach of the 2017 82.5kg Men's Open GPA Malaysian Powerlifting Championship bronze medalist

Coach of the 2017 48kg Women's Open GPA Malaysian Powerlifting Championship gold medalist and best overall women lifter

Coach of the 2016 60kg Men's Open GPA world Championship gold medalist and deadlift world record holder

Coach of the 2016 42kg Women's Open GPA Strength Alliance Meet gold medalist world record holder in squat, bench, deadlift and total and runner up for best overall women lifter

Coach of the 2016 90kg Men's Open GPA Malaysian Powerlifting Championship gold medalist and national record holder in squat, bench press and deadlift

2015 Sports Nutritionist Intern at Cardiff City Football Club

2015 PhD research assistant in Middlesex University focusing on recovery modalities for endurance runners
JONATHAN CHUA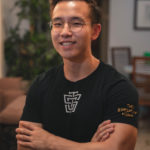 Coach
BS.c Sport & Exercise Science

Sports Education in Temasek Polytechnic

2017 74kg Junior Asian Champion

Assistant Coach of 2018 Ohio State University

Coach of 2018 University World Cup Women's Overall Champion & 1st Runner-up

Co-Founder of Prime Athleticus
ARIAN KHAMESI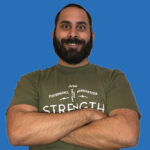 Coach
Bachelors Degree in Mechanical Engineering

USAPL Senior International Certified Coach

2018 USAPL Coach of the Year

US National Team Head Coach (2016-Present)

US National Team Assistant Coach (2014-2015)

16 World Records Broken

60+ American Records Broken

Multiple IPF World Champions

NAPF Pan-American Champion

Multiple USAPL National Champions

IPF Cat II Referee

NAPF Treasurer & Scoring Manager

USAPL Athlete's Representative (2017-2021)

USAPL Meet Director
VANESSA GALE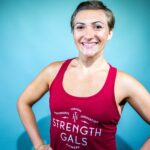 Coach
Vanessa Gale has been competing, coaching, and volunteering in strength sports for over a decade, and currently holds the position of Athlete Representative for USA Powerlifting.

She has worked with and developed lifters of every skill level from novice to international competitors, in a broad age range from youth to masters lifters. She also has experience coaching through pregnancy and post-partum transitions back to the platform.

Beyond the gym, Vanessa received her Doctor of Chiropractic degree from Life University, and is the owner of Beyond Chiropractic in Marietta, Georgia. She has a passion for helping others through reorganizational healing, to achieve a life beyond anything they ever thought possible. Throughout chiropractic school, she exclusively coached powerlifting at MVMNT gym and through her online coaching company PrettySTRONG Powerlifting. Before chiropractic, Vanessa studied Dance at Marymount Manhattan College in New York City where her concentration was Body, Science, & Motion. Throughout college, she worked as a personal trainer at Equinox Fitness Clubs, attaining her USA Powerlifting Club Coach & IKFF Kettlebell Instructor certifications. Her love, respect, and knowledge for the human body give her a depth of skill in movement/biomechanical analysis, which allows her to help athletes achieve their potential on and off the platform.

Vanessa believes the coach/athlete relationship is an important component to athlete success. She believe this is best served through honest and open non-violent communication (NVC). Beyond powerlifting programming, motivation, and competition preparation, she believes in personal development of the mind-body connection for lifelong training and personal success. The athlete is only ever as successful as the person lifting the weights. You can contact Vanessa directly at vanessa@thestrengthgals.com
DR. JACOB TEMPLAR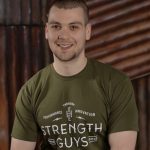 Injury & Load Management Coach
Utica College Bachelors in Health Studies

Utica College Doctor of Physical Therapy

Practices at Physical Therapy Services of Rochester in NY

Board Certified Orthopedic Specialist

MDT certification

Rehab contributor for Introwellness

An advocate for strength training, both in his professional and personal life

Advocate for public education on musculoskeletal health
NICOLA PAVIGLIANITI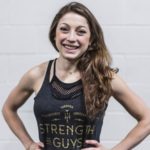 Community Relations
Masters of Science Degree in International Humanitarian Action, University College Dublin (Ireland)

Master of Arts Degree in Peace and Conflict Studies, Uppsala University (Sweden)

BSc Honours Specialization in Health Sciences, Western University

Passionate about female powerlifting and the accessibility of sport, and conducted thesis research on powerlifting in Zimbabwe

World traveler (50+ countries)

Canadian 52kg Jr National Champion 2016 & 2017

IPF Worlds 52kg Jr Silver Medalist 2017 (gold in the squat, silver in the deadlift)

Commonwealth Powerlifting Gold Medalist 2017

Commonwealth Powerlifting Best Female Junior Lifter 2017

Recognized as a 2018 top 30 under 30 in Alberta for International Development Read more
DEBBI TREMBLAY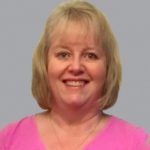 Operations & Admin
Retired IT Professional

Career as application programmer and project manager supporting financial, credit card, inventory, HR systems

Acquired nickname: "TSG Mom"
PATRICK SONG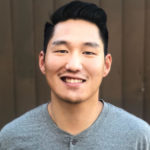 Sport Scientist
BA, MS.
Experience in physical therapy, strength and conditioning, and most recently as an applied sports science intern at the D1 level.
Areas of interest include energy system development, data science and athlete monitoring.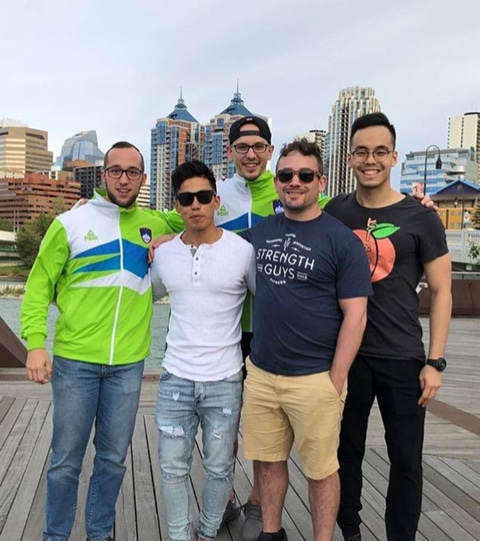 Check out our COACHING SERVICES or CONTACT US for more information