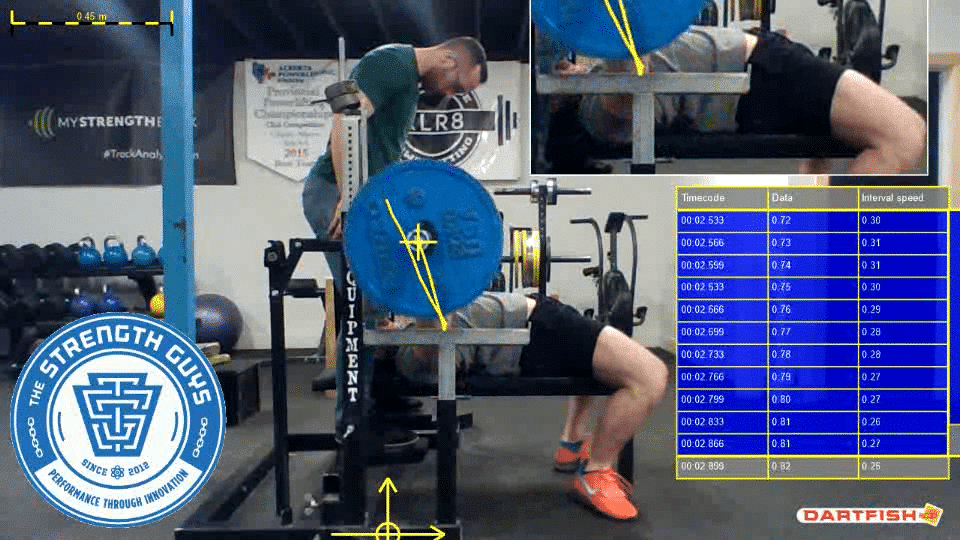 To provide professional and innovative powerlifting coaching services to help athletes consistently improve their performance.
Performance Through Innovation Our services are built on mutual respect between both the athlete and coach. At TSG, we value professionalism, innovation, results, simplicity and transparency. These core values guide our relationships, coaching, and programming.
Our desire is to create the best online coaching and programming services that help you break through plateaus and improve performance in the most efficient ways possible.
Whether your goal is to improve your body composition, increase your bench, total, place in the top 3 or win a world championship – we are here to help you get results.
Professionalism
Innovation
results
simplicity
transparency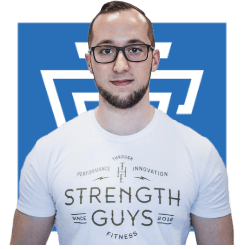 Jason Tremblay
President & Co-Founder of The Strength Guys Inc.
BHPE, PFT Certificate
Athlete Achievements:
4 IPF World Champions
7 World Record Holders,
2 Champion of Champions
9 Continental Champions
29 National Champions
4 University World Cup Champions
3 Arnold Classic Champions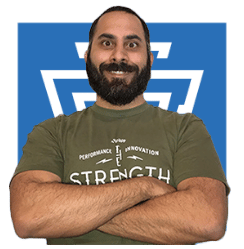 Arian Khamesi
Coach
BME, USAPL Senior International Certified Coach, 2018 USAPL Coach of the Year, US National Team Head Coach (2016-Present), IPF Cat II Referee, NAPF Treasurer & Scoring Manager, USAPL Athlete's Representative (2017-2021), USAPL Meet Director
Athlete Achievements:
16 World Records Broken
60+ American Records Broken
NAPF Pan-American Champion
22 National Champions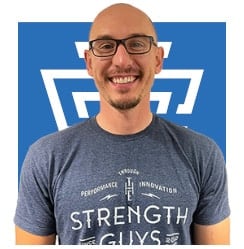 Ben Esgro
Coach & Registered Dietician
MS Sports Nutrition, RD, CSCS, CPhT
MS Pharmacy
Athlete Achievements:
5 IPF World Champions
1 Champion of Champions
9 National Champions
9 Arnold Classic Winners
PF World Championships (4 Open, 1 Master)
8 USAPL National Championships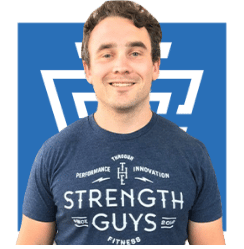 John Downing
Coach
B.A, M.Ed, Head Coach Ohio State University Powerlifting team, 2014 Summer Intern at Professional S&C The Spot Athletics
Athlete Achievements:
3 High School Women's State Team Championships
4 University World Cup Champions Coach of the Inaugural Men's Team Collegiate National Champions Former American Record Holder in the Squat, 83 kg Class (personal) Junior 83 kg 2013 National Champion (personal)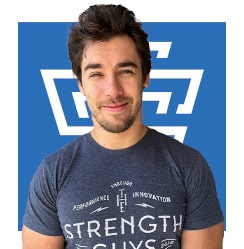 Urban Mur
Coach
PhD in Physics, IPF level II coach, IPF Cat. II International Referee, President of Slovenian PF, National team head coach
Athlete Achievements:
University Cup world champion
University Cup 2nd best lifter
European SJ silver medal
World SJ bronze medal
Jr European & World BP record
University Squat & Total WR
Multiple national champions and record holders
13 National Champions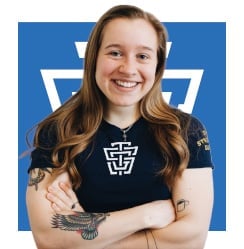 Tori LaPerriere
Coach & Athlete
BSc in Kinesiology, PURE award recipient for research on the prevalence & knowledge of the Female Athlete Triad among female powerlifters and their coaches
Experience:
Coach of 1x USAPL National Champion & Best Lifter
2x Canadian Jr National Champion (personal)
Competitor at 2021 & 2022 IPF Jr Worlds (personal)
Gold Medalist in Bench Press at 2022 IPF Jr Worlds (personal)
2019 NAPF Powerlifting Gold and Best Female Jr Lifter (personal)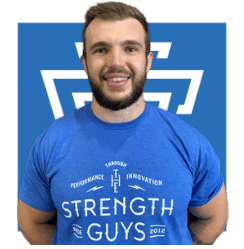 Nicolas Peyraud
Coach
French Powerlifting and Weightlifting Coach Certificate
Experience:
2 IPF World Champions
8 National Champions
2x IPF World Champion (personal)
4x National Champion (personal)
Rugby player at high level in France
Semi-professional Rugby player in France (personal)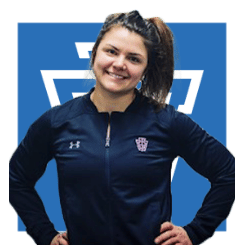 Teresa BARR
Coach
BSc in Nutrition & Food Science
Experience:
Competitive Powerlifter (2015-Present)
2x Canadian 63 kg National Champion
2x Top 6 Finisher at IPF Open Classic World Championship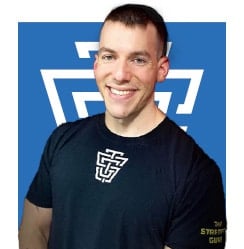 Patrick Carr
Coach
MS Exercise Science, BKin, CSCS, TSAC, USAPL National Referee, Meet Director and Competitor
Experience:
5 USAPL National records
62 USAPL State records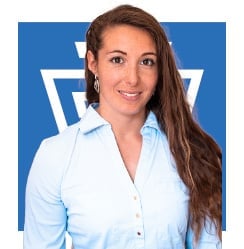 Charlotte PEYRAUD
Coach
PhD (c) Biomechanics, French Powerlifting and Weightlifting Coach Certificate, Mechanical Engineer, IPF Cat I Referee, French National Team Assistant Coach
Experience:
2 IPF Jr World Champions
1 IPF Open World 4th Place Finisher
1 IPF Jr European Champion
5 National Champions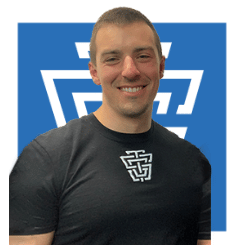 Dominic Violi
Physical Therapist & Coach
DPT, BSc Psychology, CSCS, USAPL Competitor, Co-Owner of Forge Performance Physical Therapy
Special Interest:
Special interests include managing muscle strains, tendinopathies, low back pain and ACL reconstruction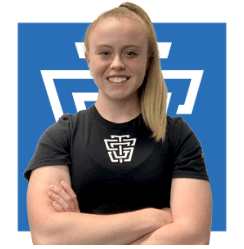 Emily Snee
Physical Therapist & Coach
DPT, Bachelor of Exercise and Rehabilitative Sciences, CSCS, USAPL Competitor, Co-Owner of Forge Performance Physical Therapy
Special Interest:
Special interest in management of the female athlete, urinary incontinence when powerlifting, tendinopathies and hip pain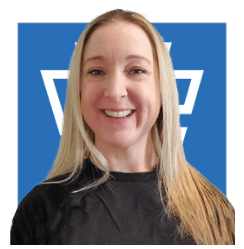 Brittney Russell
Coach
MA Sport Psychology, BS Exercise Science
Experience:
Mental skills coach for multiple international level powerlifters
Mental skills coaching consultant with the US Military
Two decades of experience coaching powerlifting, S&C and basketball
Former gym owner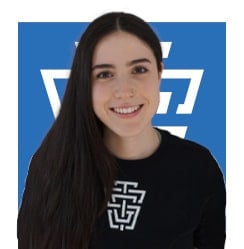 Jayne Jones
Coach
BSc (Hons) Human Nutrition and Dietics, ION Diploma in Performance Nutrition
Experience:
2021 63kg Junior National Champion
Member of Irish National Team 2021
Athlete Achievements 
Junior World Medalist 2022
European Open Medalist 2022
4x Junior Nationals Champions (Ireland and Great Britain)
1x Open National Champion (Ireland)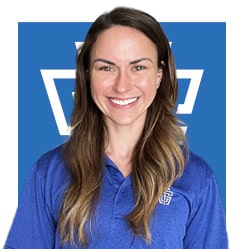 ALYSSA PARTEN
Coach & Sport Scientist Consultant
PhD(c) Exercise Science & Health Promotion, MS Applied Exercise Science, BS Exercise & Sport Science, CSCS, USAPL Club Coach and State Referee
Experience:
3x Top 10 USAPL Nationals
1x Arnold Classic Champion
2x Top 10 Arnold Classic
5 State Records (personal)
4x Best Lifter (personal)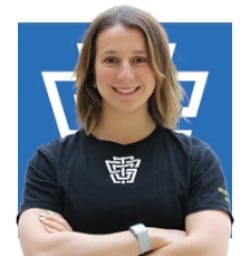 Julianna King
Coach
BS in Movement Science, BS in Psychology, ACSM CPT, Barbell Rehab Certification
Experience:
Competitive powerlifter since 2016
4th Place Sub-Junior finisher at IPF Worlds 2018 (personal)
2x National Teen 2 Champion in 72 kg (personal)
11 USAPL State Records (personal)
2x Best Lifter (personal)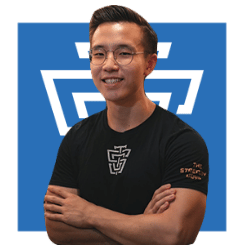 Jonathan Chua
Coach
B. Sc Sport & Exercise Science, ASCA Level 1, Powerlifting Australia Coaching Level 1
Experience:
Head S&C Singapore Touch Rugby
S&C BAC Rugby
Athlete Achievement:
18 Singapore National Champions
2 University World Cup Champions
2 USAPL Junior National Champions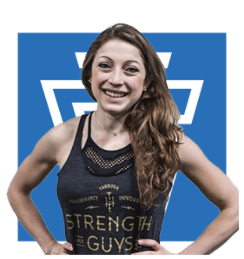 Nicola Paviglianiti
Community Relations
MS in International Humanitarian Action, MA in Peace and Conflict Studies, BSc Honours Specialization in Health Sciences
Experience:
Passionate about female powerlifting and the accessibility of sport – thesis research on powerlifting in Zimbabwe, World traveler (50+ countries)
Canadian 52kg Jr National Champion 2016 & 2017
IPF Worlds 52kg Jr Silver Medalist 2017 (gold in the squat, silver in the deadlift)
2017 Commonwealth Powerlifting Gold
2017 Commonwealth Powerlifting Best Female Jr Lifter
2018 top 30 under 30 in Alberta for International Development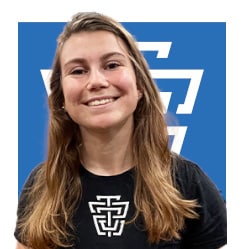 Clara Peyraud
Social Media and Community Relations
Bachelor degree in information and communication, Masters in Brand Communication
Experience:
Community Manager for a Semi-Professional Rugby Team
Sport photographyer

Athlete Achievement:
2022 IPF Junior World & Euro Champion
2023 3rd at IPF World Open Championships
2023 WR Junior on deadlift and total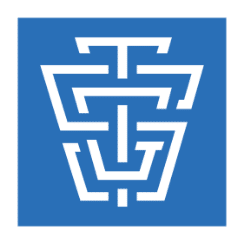 Debbi Tremblay
Operations & Admin, "TSG Mom"
Retired IT Professional
Experience:
Career as application programmer and project manager supporting financial, credit card, inventory and HR systems
Lift4Life
was founded in 2015 by one of TSG's own coaches John Downing. Since 2018 our group has had a formal partnership with the charity through Coaching For a Cause whereby donating a portion of service fees to the organization. Lift4Life uses strength training and the formal sport of powerlifting as a vehicle to empower communities regardless of gender, race, religion, ability, age and socio-economic status. Powerlifting is composed of the squat, benchpress, and deadlift, and is a low-cost accessible sport to build community and connect people around the world.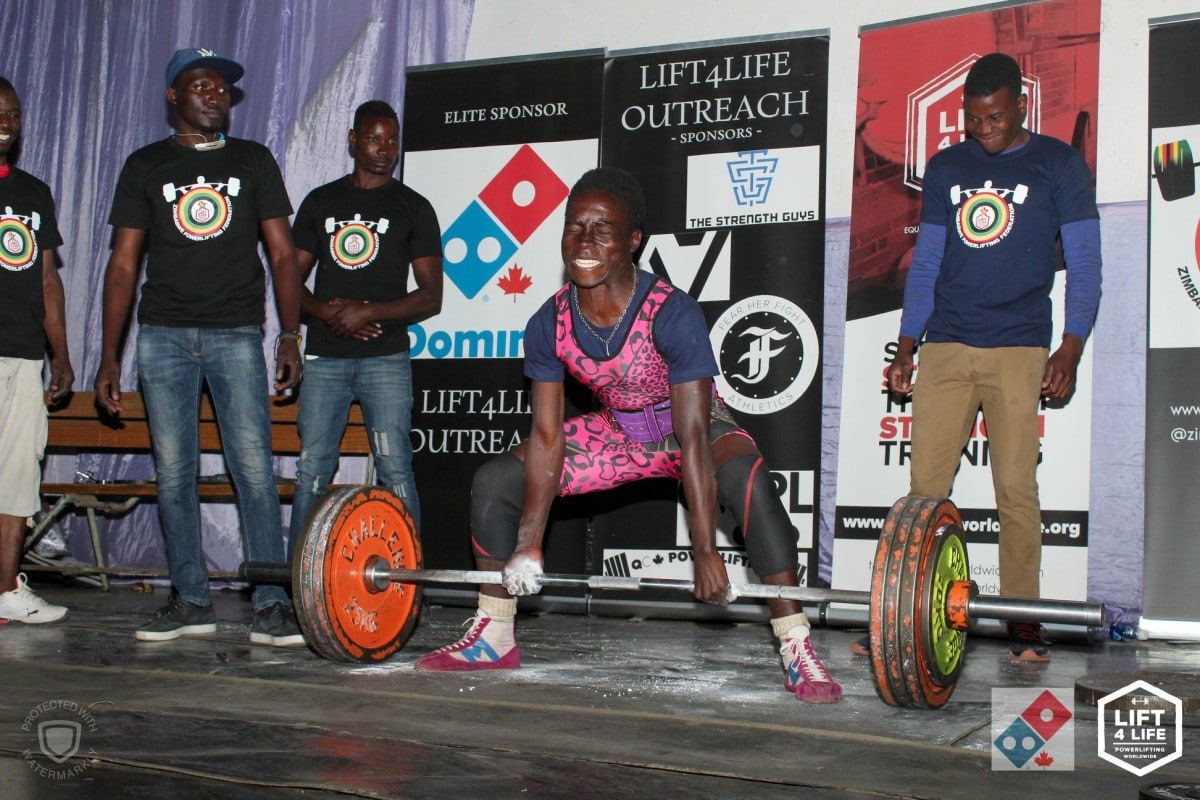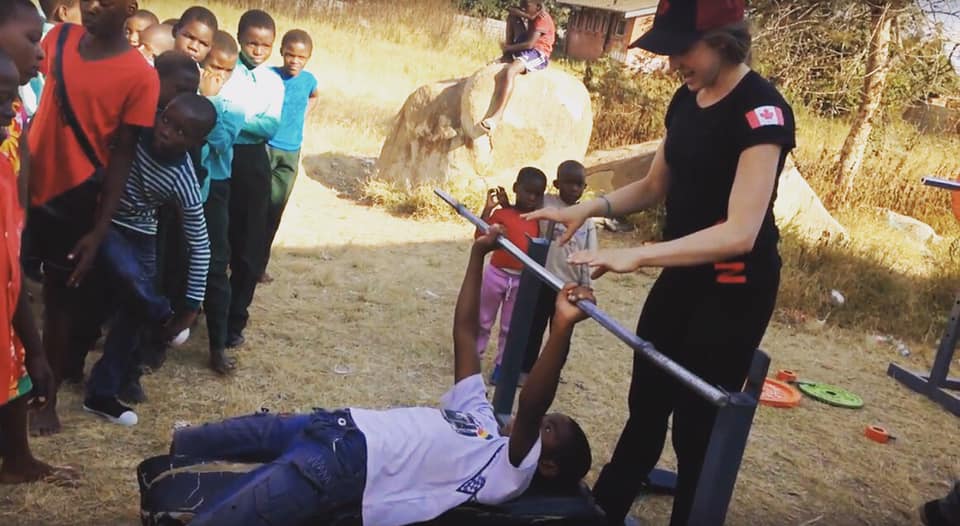 Through Coaching for a Cause, donations are used to support the building of gym equipment locally in Zimbabwe and Lesotho, using local materials and talent to provide employment opportunities. A community livelihoods approach is used, and established Lift4Life gyms and powerlifting programming addresses community needs such as substance and drug abuse as a drug free sport, women empowerment and gender equality, education and developing opportunities, health, and more. The Goal:
Spread strength & uplift athletes all over the world to ensure they are the best they can be. The Goal:
Spread strength & uplift athletes all over the world to ensure they are the best they can be. The Strength Guys started in October of 2011 as a Twitter account intended for networking while our Co-Founders, Anthony Walker and I (Jason Tremblay), pursued further education in Kinesiology. During the day, we studied Health & Physical Education at Mount Royal University. After school, I consistently posted thoughts and perspectives on training to build muscle and strength and networked with our followers. As time went on, an increasing number of followers began to request online coaching services, so in September of 2012, The Strength Guys were open for business.
After The Strength Guys opened its doors for business in September of 2012, the size of our clientele and staff swelled over the next eight months. Our clientele was a unique blend consisting of natural physique athletes, a few powerlifters, and even a NASCAR driver. Overall, the major themes of our clientele were the desire to compete and gain strength. These early successes on the natural bodybuilding stage and powerlifting platform helped fuel the growth of our team throughout the year. In June of 2013, our group disbanded, and we transitioned towards a more evidence-based approach to training in response.
As a result of our transition to a more evidence-based approach, from 2013-2015, our clients left their marks in bodybuilding and powerlifting, winning shows, and our first national and international championships. However, these successes were not without preventable injuries and poor performances that made us realize that we required a greater understanding of practice-based evidence than our research-heavy focus at the time provided. In response, Jason sought out mentorship and developed our first proprietary system for tracking and analyzing training as he and Taylor Atwood prepared for their first IPF World Championship together.
Shortly after 2016 IPF Worlds TSG entered another rebuild. The goals of this rebuild were to form a tight-knit community of coaches and athletes supporting one another and to continue to grow our understanding of a data-driven approach to powerlifting. Unfortunately, 2016-2017 was not an easy year, and Jason came close to folding the company to move into full-time S&C after a disappointing finish at IPF Worlds. Shortly after, Ben Esgro agreed to join TSG, and we began to perform up to our potential. Ben brought his championship-winning DUP training system as he and Jason joined forces to evolve the system and spread these ideas amongst the staff. As a result, TSG finally began to regain its momentum.
In 2018 our performances reached new heights as our thoughts and ideas on training molded into a highly effective and innovative training system. In March, two TSG athletes won the Arnold Classic, and in June, Taylor Atwood won his first IPF World Championship. 2018 IPF World's in Calgary was a special time for our team because we hosted each team member in Jason's hometown, and we had finally achieved the goal of winning the big one. A few months later, our team of Eli Burks, Taylor Atwood, Sean Moser, and Rob Ali won Best Open Men's Team at USAPL Raw Nationals in Spokane, which closed out our most successful year as a company.
In 2019 our team expanded with clients in over 50 different countries worldwide. In addition, we sent a team of nine competitors to the IPF World Championship in Helsingborg, Sweden. TSG athletes won two World Championships, set three World Records, and Taylor Atwood came home with the Best Men's Lifter award. In 2019 we also hosted seminars in the Dominican Republic and Slovenia and collaborated with the Calgary Flames NHL Team. At the beginning of 2020, the world threw us a curveball with the COVID-19 pandemic, which temporarily halted our competitive momentum due to meet cancellations and caused further changes in our personal and professional lives.
At the start of COVID-19 stay-at-home orders, we released a free at-home training program downloaded by over 8,000 people. Taking advantage of the extra free time, our group also started our internship program, which has provided individualized mentorship to over twenty coaches to date. Meanwhile, our Coaching for a Cause program contributed to COVID relief projects in Zimbabwe, such as building community gardens and farms and providing hygiene products. Later on, in 2020, our group hosted the first-ever virtual meet scored by a panel of IPF international referees. Finally, the year ended on a high note, with meets returning and Taylor Atwood making history with the first-ever 800 kg+ total in the 74 kg class.
In 2021, the growth of TSG continued as we launched our partnership titled "Positions of Power" with the King of the Lifts Podcast, Jason completed his in-season internship with the Calgary Flames, and our team of 11 athletes dominated at the 2021 USAPL Raw National Championships. At this meet, Taylor Atwood re-wrote the history books when he achieved the highest ever points score in drug-free powerlifting using any formula, setting an all-time world record in the Squat and Total and becoming the first 74 kg lifter to total 1800 lbs in competition. This performance solidified that our simple and data-driven approach to training can help talented lifters reach heights never before seen. Our team continued to grow in the months that followed Raw Nationals, and we began working with Lya Bavoil.
As TSG moves forward into its next chapter, our mission is to continue to be leaders in improving powerlifting performance through our combination of interdisciplinary expertise in powerlifting coaching, sports science, technique and nutrition coaching, injury management, and more. So join us, and let's continue to raise the bar of performance and professionalism together.