Coined the "LinkedIn" of the Fitness Industry, Athlete Genius is a new and upcoming platform for athletes, coaches, therapists, and gyms across the globe to connect .
Below are some behind the scenes shots of TSG Team Member Nicola's profile on the website.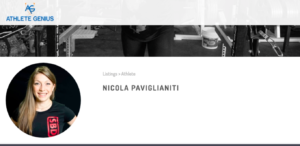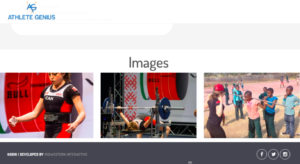 Athlete Genius is a Calgary based start up with a goal to bring the athletic community under one network – a global platform to create more opportunities and maximize potential for those involved in the athletic world. Feature your skills and stats, showcase highlight videos, offer potential clients your services, or even showcase your team. No matter where you fit in the athletic world, this is a platform to grow your reach by making positive connections.
The official launch date of Athlete Genius is still to be determined, however,  accounts are currently being offered for free for people who pre-register for the network. So sign up today at https://athletegenius.com/