Learn the theory & coaching methods powering TSG Athletes
Dive deep into the core of powerlifting training: From periodization to video analysis, exercise prescription to sports science. Master athlete monitoring, understand the business of coaching, and draw insights from case studies of the world's finest lifters. TSG's Education Program is a comprehensive set of video presentations or live classrooms.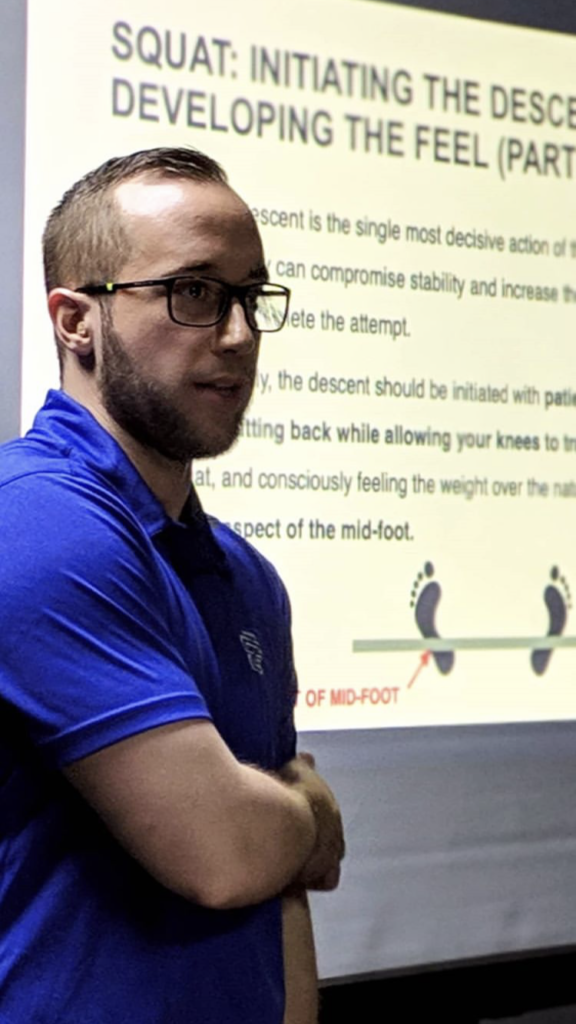 Benefits of TSG's Education Program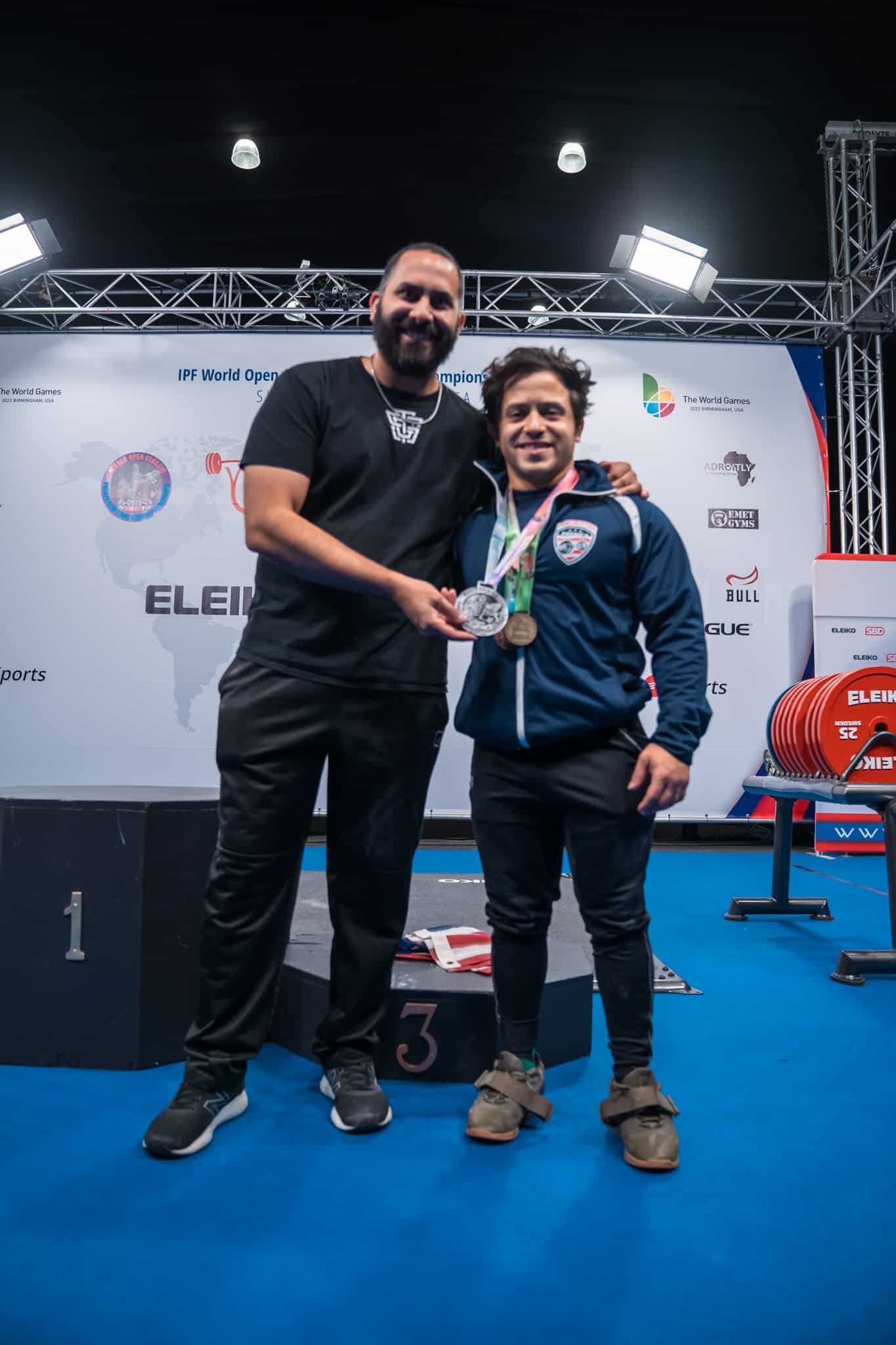 Dive into the core therories and principles of powerlifting training

Explore TSG's innovative approach to data-driven training

Elevate your craft with actionable strategies to enhance your training and coaching methods
"It became clear from the very start that TSG put a lot of thought and effort into the program."
"For each session at least 3 TSG coaches were present to convey and discuss the course materials. Real training programs from world class athletes were shown and discussed (including Taylor Atwood, Lya Bavoil and Celine Crum). We covered TSG training philosophy, strategy and tactics, while not neglecting alternative and complementary approaches and when to use them. The mentorship program was a fantastic experience and had an immediate impact on my own coaching. I am now able to employ a wider variety of programming strategies and the results of my athletes in 2023 have been outstanding."
Hendrik Becker
"The powerlifting coaching mentorship/education program provided impressive, high-quality educational material that delved into the intricate aspects of effective coaching techniques in powerlifting."
"Engaging with the mentorship group in discussions was enlightening, often leading to the exploration of advanced concepts that expanded my coaching abilities. The hands-on assignments were a highlight, requiring me to apply learned concepts to real-world scenarios and devise coaching strategies. The invaluable feedback from experienced mentors not only reinforced my understanding but also offered constructive insights for improvement. Overall, this mentorship has significantly enriched my understanding of powerlifting coaching, and I wholeheartedly recommend it to anyone looking to enhance their skills and connect with a community of fellow coaches."
Erik Larsson
"I signed up for the TSG mentorship with the goal of learning more about becoming a powerlifting coach."
"I walked away from the experience with the coaching skills to run an effective service, with the confidence to write programming for lifters and plan for competitions. Practical application of learning is a central part of the mentorship and was a valuable tool for me to understand programming concepts. I'd highly recommend this mentorship to anyone who wants to become a powerlifting coach and doesn't know where to start, and those who want to level up their current coaching skills!"
Jayne Jones
"It was a meaningful experience to learn from Jason and Arian."
"The professionalism of their work is unquestionable. This mentorship covers everything that a Powerlifting coach needs to know about how to work with an athlete from ground zero. They cover everything from the foundations of periodization and technique to the last attempt selection in competition. No matter if you're a beginner coach or an advanced one, you'll understand everything. In fact, they use powerful examples from their work with top level athletes to explain their coaching philosophy.
I've always been a fan of how they work with some of the best athletes of all time, and it was fascinating to learn the path these athletes took to the best performances."
Jaime Cortes Heredia
Pre-Recorded Lectures
Unlock 12 expert talks by Jason & Arian, available on the Teachery platform.
Live Classrooms
Experience real-time learning in intimate settings. Receive feedback on six assignments directly from instructors.
Add-On Pack
Delve into 7 specialized talks on powerlifting coaching, complemented by a detailed workbook and note resource for both pre-recorded and live sessions.
Dive into 12 detailed lectures on our coaching theories & techniques

Explore content via the Teachery education platform

Engage with instructors and peers through Discord access
Experience 12 live sessions led by a seasoned TSG coach.

Foster connections in intimate class settings (max 5 students)

Benefit from personalized feedback on 6 assignments

Connect and collaborate with our community via Discord
Gain insights from 7 talks covering: nutrition, competition coaching, injury management, S&C, sports psychology, biomechanics, and exercise physiology

Utilize a comprehensive guided workbook, tailored for both pre-recorded and live session curriculums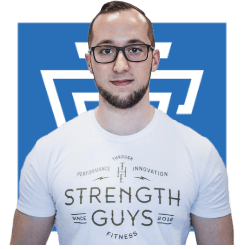 Jason Tremblay
President & Co-Founder of The Strength Guys Inc.
BHPE, PFT Certificate
Coaching Resume:
5 IPF World Champions
12 World Record Holders,
2 Champion of Champions
11 Continental Champions
37 National Champions
4 University World Cup Champions
3 Arnold Classic Champions
S&C Internships with Brett Bartholomew, Dan Noble, and Ryan Van Asten
Sports Science Template Design for the Calgary Flames NHL Team (2019-2021)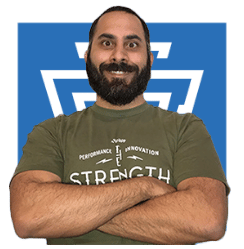 Arian Khamesi

Coach
BME, USAPL Senior International Certified Coach, 2018 USAPL Coach of the Year, US National Team Head Coach (2016-2021), IPF Cat II Referee, USAPL Athlete's Representative (2017-2021)
Coaching Resume:
7 World Champions
41 World Records Broken
24 National Champions
60+ American Records Broken
Education Add-On Guest Speakers Include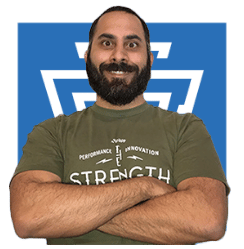 Arian Khamesi
Overview of Competition Coaching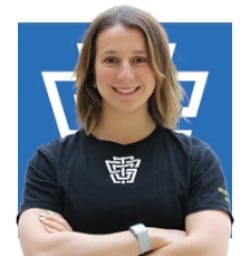 Julianna King
Coaching Course Workbook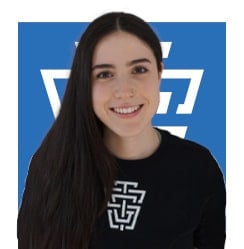 Jayne Jones
Overview of Nutrition for Powerlifting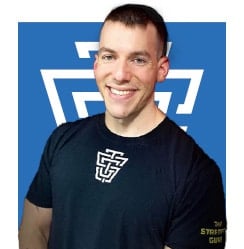 Patrick Carr
Overview of Strength & Conditioning for Powerlifting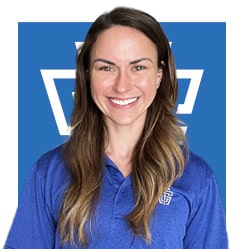 Alyssa Parten
Overview of Exercise Physiology for Powerlifting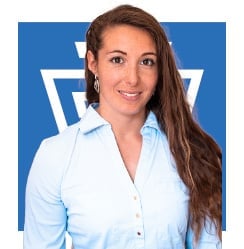 Charlotte Peyaud
Overview of Biomechanics for Powerlifting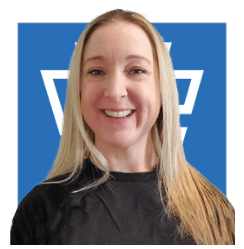 Brittney Russell
Overview of Sports Psychology for Powerlifting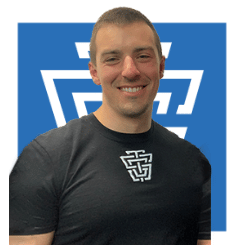 Dominic Violi
Overview of Injury Management for Powerlifting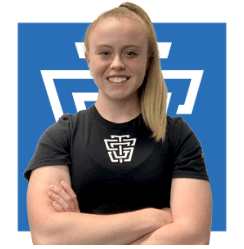 Emily SNEE
Overview of Injury Management for Powerlifting
When will your next live classroom run?
Our next classroom will be in Winter of 2024. The exact start date is TBD.
Will I maintain access to my pre-recorded lectures?
Yes, access to pre-recorded lectures will be maintained.
Is this available in multiple languages?
As of now, our education curriculum is only available in English with English captions.
How do I access the video presentations?
After you register for our Education program, you will receive an invoice.   Once payment is received, you will be enrolled in the modules you chose.   You will receive email invitations from Teachery.co with all details how to login.