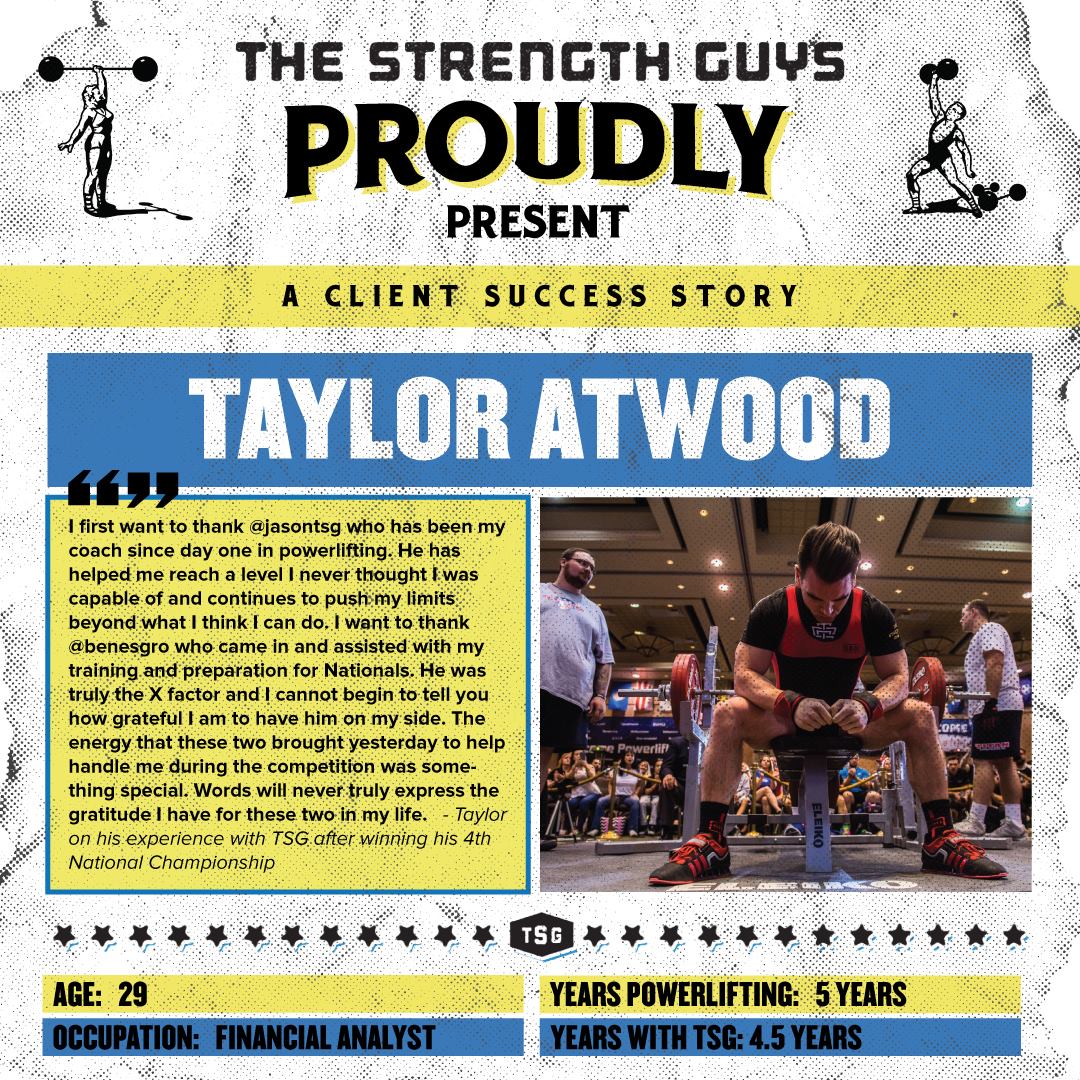 In January of 2014, Taylor Atwood (@t_atwood) signed up for coaching with The Strength Guys. Since 2014 Jason, Taylor, and Taylor's family have been on a journey of ups & downs which has played a large role in the formation of our group today.
Taylor signed up with our group months after being cut from the BC Lions of the Canadian Football League at the very end of training camp. A full-time financial analyst by day, and an aspiring world class powerlifter by night, Taylor and Jason sought out to achieve his goal of winning the 2014 USAPL 74 kg Men's Open National Championship. In 5 months of training leading up to the competition he increased his total from 635 kg/1400 lbs to 687.5 kg/1515 lbs, and he achieved his goal of becoming the USA 74 kg National Powerlifting Champion.
In the lead-up to his next competition at the Arnold Classic in March. Taylor continued his fast progress as he achieved personal records in training of a 600 lbs Squat, 425 lbs Bench Press, and 675 lbs Deadlift within 6 weeks of the competition. At the Arnold Classic the result was different however, and he was disqualified on the Squat.
Shortly after the Arnold Classic he sustained a back injury which set him back for 5 months leading into the 2015 National Championship. Invited to compete as a member of Team De Novo, Jason & Ben worked together for the first time to handle Taylor as he overcame detraining due to injury, his injury, a setback in competition, and passing out in the warm-up room 15 minutes prior to Deadlifting 600 lbs to win his 2nd National Championship.
In the lead up to their World Championship, he was severely hindered in his ability to train the main lifts until 12 weeks out from the competition. After 12 weeks of training without issue, he took the stage on the World platform for the first time. After posting a 255 kg Back Squat and winning Gold in the Bench Press with a 190 kg successful attempt, Taylor had to make a 290 kg Deadlift to win overall Gold. The lift moved and the weight went up, but he was called on his 9th lift of the day for "soft knees" and was awarded the Overall Silver Medal for his 722.5 kg Total.
After his 3rd National Championship in Atlanta, Taylor and Jason set their sights on the 2017 World Championship held this past summer in Minsk, Belarus. In the competition, he established a new World Record of 265.5 kg on Back Squat for a brief moment before it was broken by Yoshihiro Higa of Japan. Taylor ended out his day with disappointment on Bench Press and Deadlift, and a 2nd consecutive Silver Medal with a 733 kg Total.
Shortly after the World Championship, Jason and Ben joined forces under TSG where they prepared Taylor together for the 2017 National Championship held in his home state of Florida. With his family in attendance, Taylor turned in his best performance to date posting 9 successful attempts and a 750 kg total. Next up for Taylor and his coaches is the Arnold Classic in March, before turning their sights to his 3rd crack at the World Championship which is to be held in TSG's hometown of Calgary, Alberta
UPDATE: Taylor Atwood World Champ!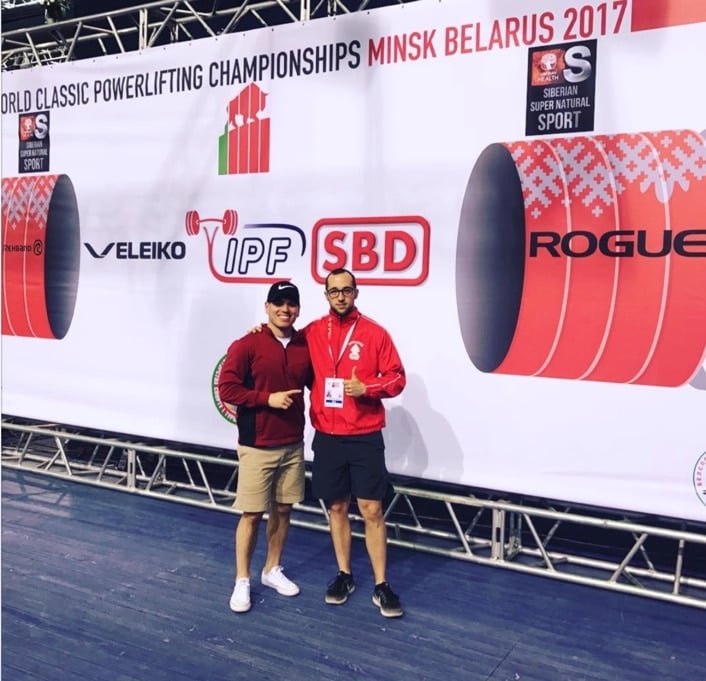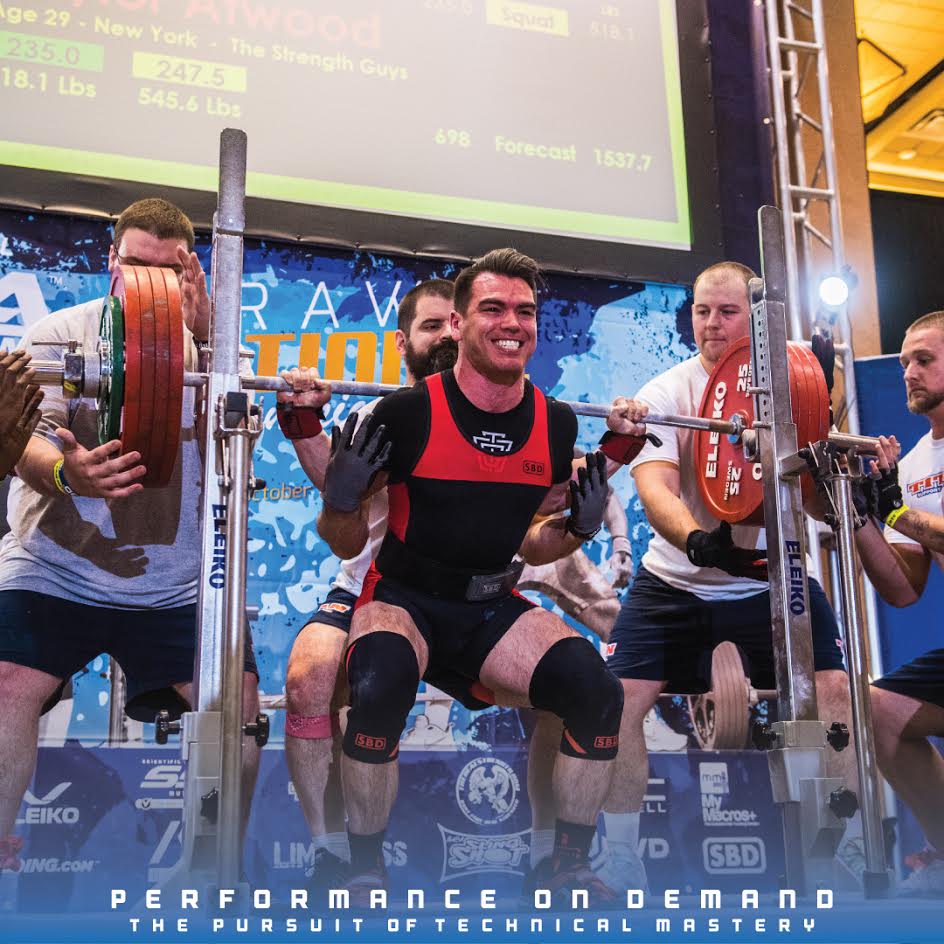 If you are interested in becoming a TSG athlete check out our COACHING SERVICES or CONTACT US for more information.
Read LATEST NEWS to keep up on all of the excitement with our team in 2018.