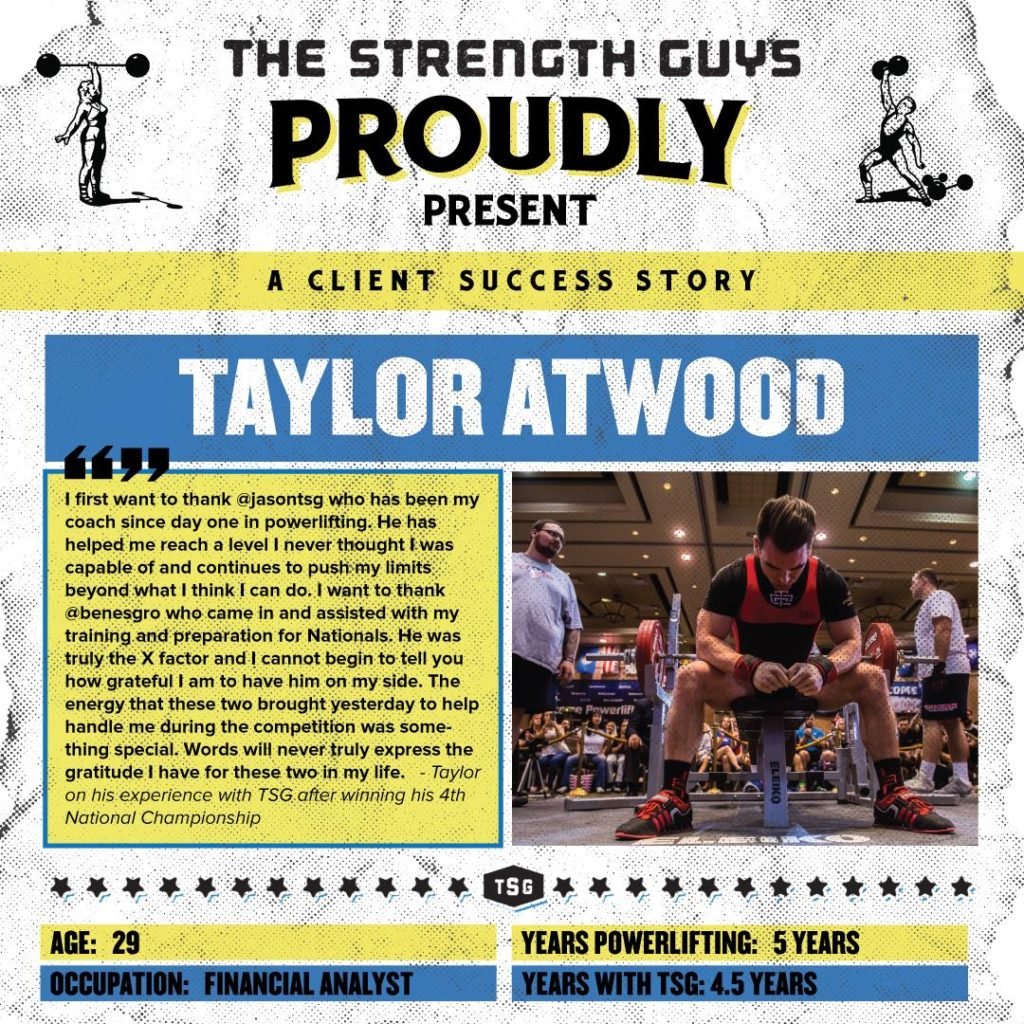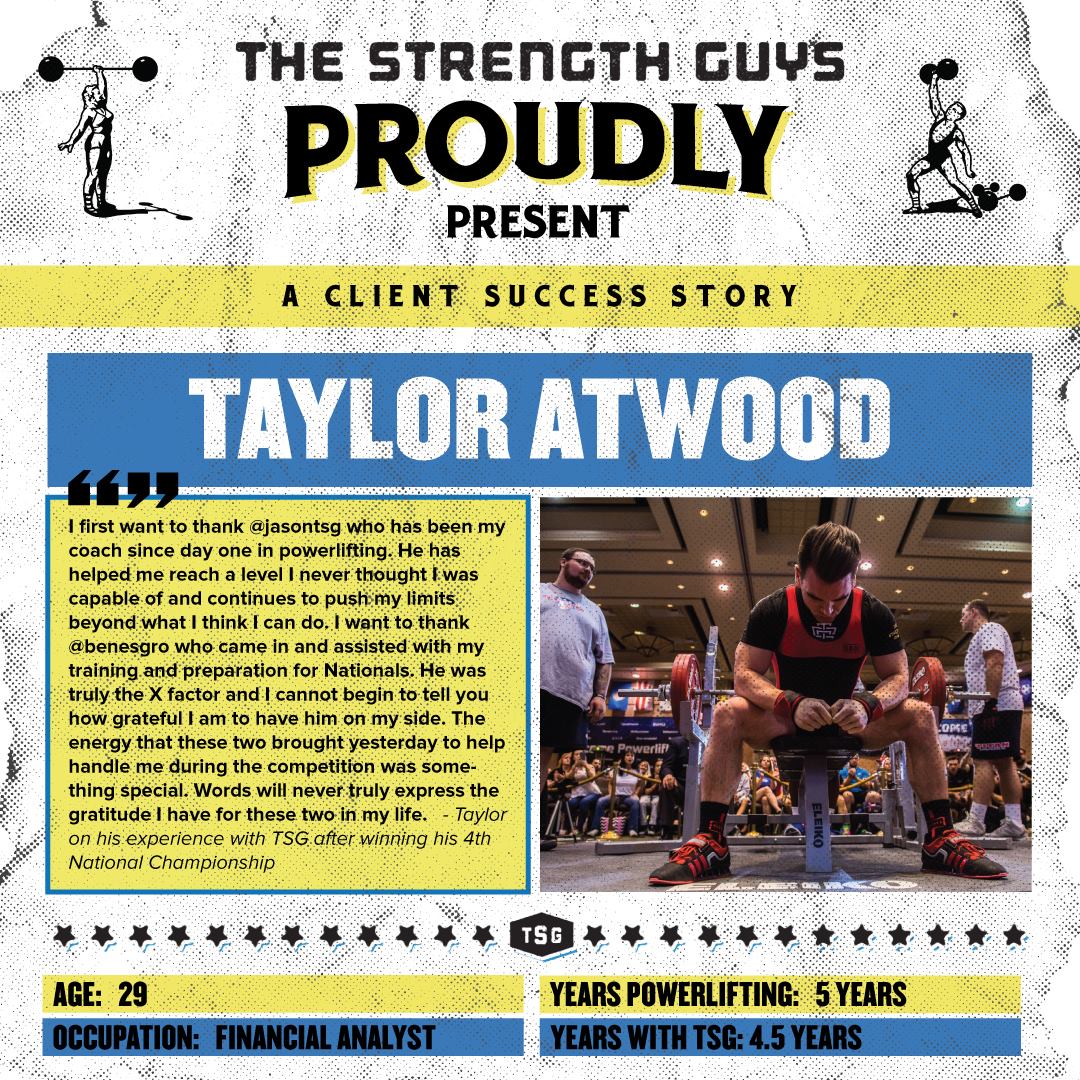 2014 Taylor Atwood Became a TSG Athlete
Taylor Atwood's Success Story began in 2014 when he was looking for a new competitive outlet after finishing a training camp stint with the BC Lions. He brought the explosive ability that he was known for as a running back into the weight room, but needed polish and precision to realize his potential. We began working toward the goal of winning Raw Nationals and setting the National Record on Bench Press. His starting numbers were SQ: 215 kg, BP: 170 kg, DL: 260 kg.
Taylor won his first National Championship four months later and showed significant progress. In his first meet with TSG, he had increased his Squat by 20 kg (235 kg), his Bench Press by 15 kg (185 kg, and his Deadlift by 12.5 kg (272.5 kg), for an improvement of 42.5 kg to his Total (687.5 kg). We opted not to compete at the 2014 World Championship and instead to focus on setting World Records at the 2015 Arnold Classic.
2015 Arnold Classic Debut
At a tune-up meet two months before the Arnold Classic, Taylor had again shown significant progress. He had increased his Total by 12.5 kg (700 kg) without taking any 3rd attempts. Our big ambitions for the 2015 Arnold Classic fell short on the day. Taylor missed his opener at 257.5 kg due to a technical error, the 2nd attempt on depth, and the 3rd attempt on a misstep before the "rack" command. He stayed in the meet, making an unofficial World Record Bench Press at 185 kg, and a Deadlift of 290 kg. This setback taught us the lesson that the strongest person doesn't win competitions, the best powerlifter does.
After the 2015 Arnold Classic, we contacted the US National Team to register as an Alternate for the World Championship we initially decided to forgo .
Overcoming Adversity
The setback of bombing out at 2015 Arnold Classic was compounded by a back injury that Taylor sustained in training shortly after, likely as a result of "popping" his hips forward before initiating the descent in his Squat. Taylor was unable to perform lower body lifts, so we trained Bench Press and maintained a high workload of lower body isolation exercises. Dr. Quinn Henoch provided guidance that helped Taylor complete a few Squat & Deadlift sessions with less discomfort before 2015 Raw Nationals.
Neither Taylor or I had an idea of what to expect, but he wanted to defend his National title, so we decided to compete. The only certainty going into Nationals was that we'd all be there, and Taylor would be lifting for Team De Novo Nutrition to help them on team scoring. We met the Owner & Head Coach Ben Esgro, and he agreed to join our gameday team.
Although Taylor warmed up pain-free, he re-aggravated his back injury when a loud "crack" occurred out of the hole on his 3rd attempt. He made the lift. A few minutes later, once the adrenaline wore off, Taylor couldn't stand up without significant pain. We contemplated removing him from the competition until he found that wearing his weightlifting belt lower made the pain manageable. He stayed in the meet with an easy 185 kg 3rd attempt on Bench Press. However, things got complicated once again when it came time to warm-up for Deadlift. Taylor fainted and fell face-first onto the platform on his first warm-up set for Deadlift with 70 kg. Now bleeding from the cheek, he got up and confirmed that he held his breath for too long the rep. Half an hour later, he made a 272.5 kg Deadlift to win his 2nd National Championship.
This National Championship came at a cost, and we had to maintain our focus on Taylor's Bench Press from November up to April. We began to train effectively again with the World Championship less than three months away.
2016 Taylor Atwood Heading to Worlds
Neither Taylor or I left a stone unturned in the lead-up to the 2016 IPF World Championship. Taylor did everything in his power to get back to full health, and I created TSG's Athlete Management System. Although we had less than three months of preparation for the event, we arrived confident in the preparation that we did have.
Taylor was on fire from the start of the competition, making a 255 kg Squat (5 kg PR) and a 190 kg Bench Press (5 kg PR). Moving into the final Deadlift Taylor was 8/8, and all signs indicated that a 290 kg Deadlift would force the reigning World Champion beyond his limits. With what was likely to be the winning Deadlift in his hands, Taylor stood up with the weight, but his knees were soft at lockout, and the lift was no good. It was a cruel way to take 2nd place, but we were proud of the effort that we had both put in.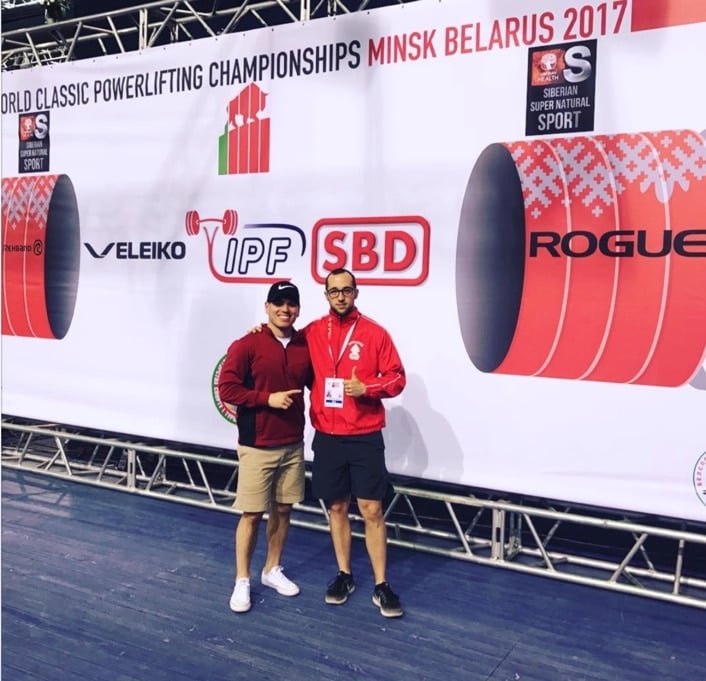 2017
After winning his 3rd National Championship, we began preparing for the 2017 World Championship in Belarus. During 2016 and 2017, my quest to develop as a coach led me into sports science. I thought that if we could just train consistently, Taylor would be able to take 1st place in Belarus. He sustained a strain less than two months before the World Championship.
Although Taylor had progressed his total to 733 kg, we had again placed 2nd. Only this time the result was far more disappointing than the previous year. In hindsight, Taylor's training that year was too conservative, and when the training load did pick up, he wasn't able to tolerate it.
Crossroads
We each took this loss really hard. At the time, it felt like I had run out of inspiration. After, I journaled the pros and cons of remaining a Powerlifting coach or moving into professional sports science. It became clear that I'd carry a deep regret if I didn't give my best for the next competition, and I needed to find answers
I called Ben Esgro a few weeks after the disappointment of placing 2nd at the 2017 World Championship. We learned that we were both in situations where we could be better as a collective than as individuals. So after being challenged by numerous people close to me and most importantly, after challenging myself, Ben and I agreed to form our coaching team, "The Collective," and to help Taylor for 2017 Nationals.
2017 Taylor Atwood Won His 4th National Championship
Taylor sustained another injury during his first week of training with Ben and I. Once again, it was likely due to having a low chronic training load at that time. He bounced back within a few weeks, and we had a strong end to 2017 Nationals preparation. Taylor won his 4th National Championship with a 750 kg total and qualified for the 2018 World Championship, taking place in my hometown Calgary, Alberta.
We immediately set our sights on redemption at the Arnold Classic. Now healthy and with more time to build his chronic training load, Taylor progressed by leaps and bounds heading into this competition. Competing at 75.2 kg bodyweight, Taylor smashed his previous personal best of 750 kg with a 782.5 kg Total. This performance showed us the power to the data-based training system that Ben and I were building each week, and it changed our entire outlook towards the World Championship that was to take place four months later.
2018 Worlds in Calgary | TSG Hometown
Taylor, Ben, and our entire team arrived in Calgary with confidence levels sky-high. Despite sustaining another muscular strain during the final weeks of preparation, we knew that Taylor had a strong chance of winning his first World Championship. Taylor posted a World Record-setting Total of 758 kg, and we finally had our first World Championship. We had the best time celebrating it with the entire team and my family, and we agreed that even if he had won in Killeen or Minsk during previous years, the feeling wouldn't have been as great as it was.
2019 Becoming the World's Best
Taylor won his 5th National Championship at the 2018 Raw Nationals in Spokane, and we set our sights on a rematch against the opponent who beat us at the 2017 World Championship in Belarus. Now a World Champion, Taylor was completely healthy for the entire year. He had a strong training cycle, and the injuries he had sustained in the past were a far-gone memory. We arrived in Helsingborg, Sweden, with confidence levels as high as they've ever been.
2019 World Champion Best Men's Open Lifter
Taylor set the pace for the meet with a 276.5 kg World Record on his 2nd Attempt and furthered his World Record with 283 kg on his 3rd Attempt. He set a new PR on Bench Press at 195 kg and finished the day 9/9 with a PR of 312.5 kg on Deadlift. Taylor won his 2nd World Championship with a 790.5 kg Total, shattering his previous World Record of 758 kg. This performance earned him the title of Best Men's Open Lifter of the 2019 World Championship.
Taylor went on to win his 6th National Championship in Lombard, Illinois, this past October. We now have our sights set on competing for the World Championship once again in Belarus. Taylor Atwood's Success Story to be continued!
2020 Hopefully Worlds in Minsk, Belarus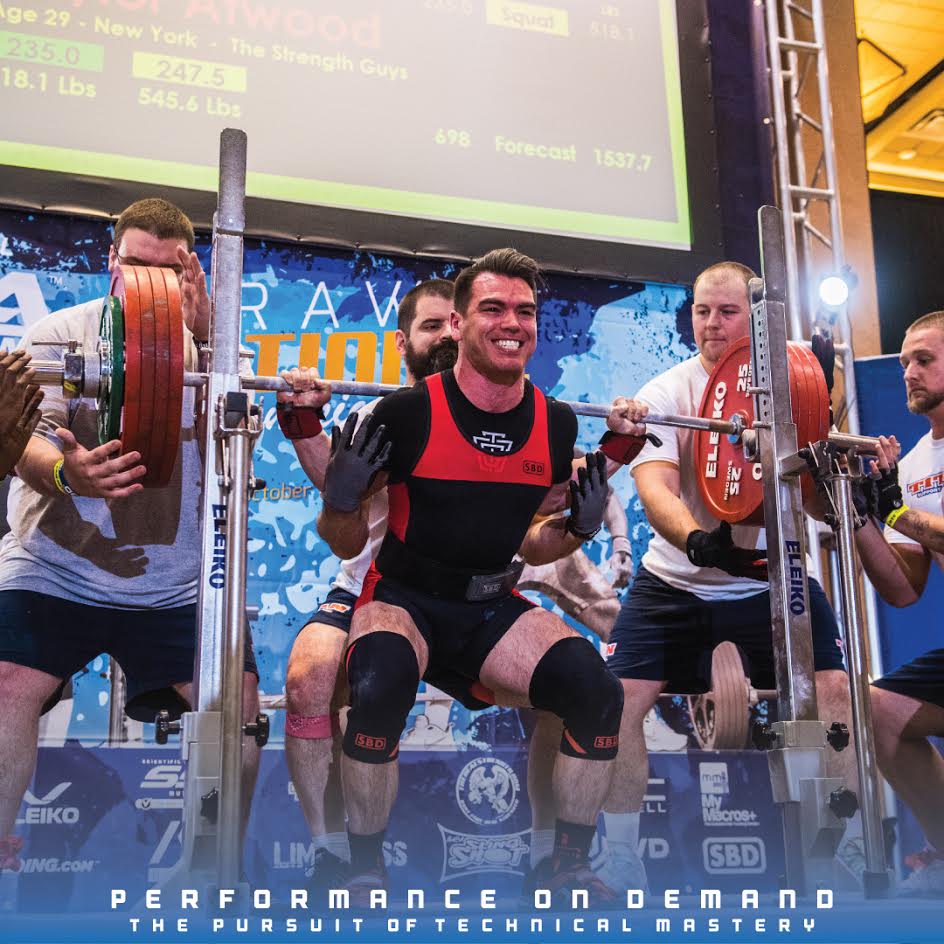 If you are interested in becoming a TSG athlete check out our COACHING SERVICES or CONTACT US for more information.
Read LATEST NEWS to keep up on all of the excitement with our team .