COACHING SERVICES
Program Design Only
Monthly email consultation with your coach
Individualized monthly training program
Movement preparation (warm-up) protocol
Access to TSG athlete log for health and performance monitoring
Access to TSG sports nutrition, supplementation and wellness recommendations
Meet strategy (warm-ups and attempt selections)
Program Design & Coaching
Unlimited email correspondence with your coach (within 48 hours)
Individualized monthly training program
Weekly email check in with coaching, monitoring and instruction
Weekly technique analysis
Movement preparation (warm-up) protocol
Access to TSG athlete log for health and performance monitoring
Access to TSG technique education curriculum
Access to TSG sports nutrition, supplementation and wellness recommendations
Meet strategy (warm-ups and attempt selections)
Nutrition & Weight Management
Individualized nutrition program
Unlimited e-mail correspondence with your coach
Weekly nutrition monitoring and plan adjustments (as needed)
Supplement recommendations
Competition weight management strategy (weigh-in protocols)
Competition nutrition strategy (physique competitors only)
* Discounts Available
Program Design & Coaching
You must pay upfront or split payments into 2 or 3 (depending on length of package)

Coaching can be suspended to fit your schedule (vacation, illness, injury, etc.), but no refunds

Cannot be combined with any other discount

If you cancel, $100 USD cancellation fee will be deducted from your potential refund
* NEW * Performance Analysis Add-On
One time fee to add on to your existing service
Regardless of if you are looking to begin your consultation with TSG or if you'd like to brush up on your movement skills, the Dartfish Performance Analysis Add-On is for you. TSG Coach Jason Tremblay has been personally trained in the use of Dartfish TeamPro for Powerlifting under the guidance of Director of Biomechanics and Video Analysis for the Canadian Sport Institute, Pro Stergiou.
For the reduced rate of $75 USD (first month) added on to your service payment for any of our coaching packages, you can benefit from the gold standard technology in video analysis from one of our World Champion coaches on staff.
Dartfish Analysis & Video Commentary with coaching and instruction for your 3 skills of choice.

Written report of movement proficiencies & deficiencies along with instructions and cueing.

Video analysis footage collection guidelines.

TSG Game Performance Assessment Instruments (Squat, Bench Press, and Deadlift only) to guide your self-teaching and analysis.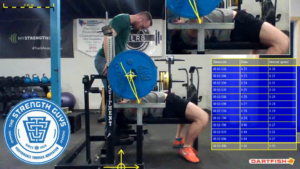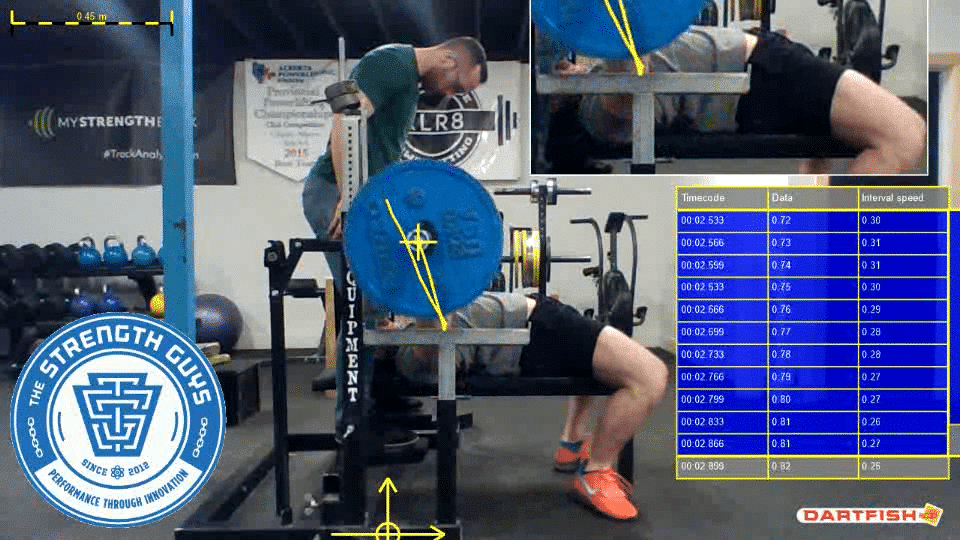 GST applicable for Canadian residents

Canadian residents will be billed in CAD

$5/mo will be donated to Lift4Life Coaching For A Cause

Automated payment plans available through PayPal or Square