TSG has and continues to work with athletes in all sports. Enjoy our clients' success stories in these testimonials.
Join our story! The Strength Guys has and continues to work with diverse athletes in all sports. Whether you are a powerlifter, bodybuilder, general fitness enthusiast, football player, etc. Read what our clients have to say as they share their success stories.
SSPT emphatically recommends The Strength Guys (TSG) for powerlifting coaching. Jason Tremblay has assembled an incredible team of professionals catering to the various needs of powerlifters from novice to elite.

Their track record precedes them, and you need to look no further than the plethora of world-class lifters they produce, including world champions and record holders who consistently execute at the highest levels and uphold a standard of excellence. TSG leaves no stone unturned in their ability to provide expertise in technique coaching/video analysis, mentoring/consultations, guided and custom programming, and game day coaching. We have collaborated with TSG throughout the years with tremendous success and look forward to our future joint endeavors.

Matt Gary & Sioux-z Hartwig-Gary
2016-2018 USAPL National Team Coaches
Supreme Sports Performance & Training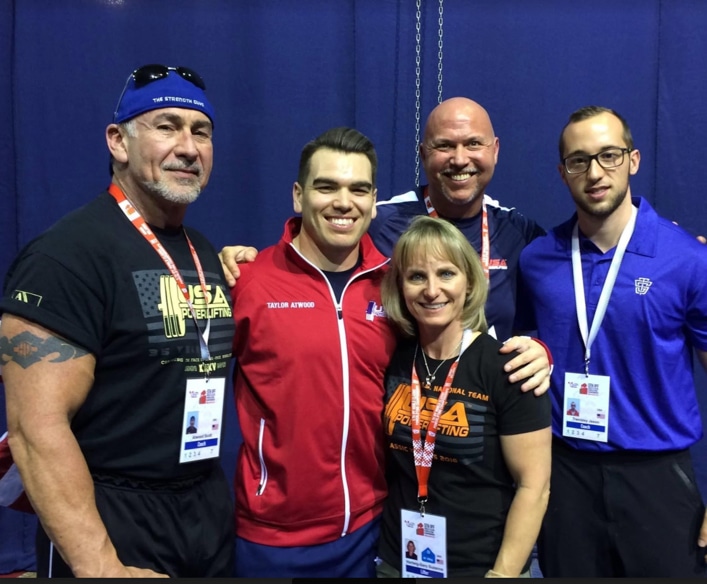 I have worked closely with Jason for over a year on the development of our Sport Science Hub and platform. The knowledge and technical skill that he brings to the table has been an asset for us at the Calgary Flames. He possesses the ability to pragmatically move theory into structured real-world application. He is helping to push our Sport Science department to a new level of professionalism. In addition to his contributions to our Sport Science department, he was instrumental in the delivery of our 2019 off-season training to all of our professional hockey players based in the Calgary area.

RYAN VAN ASTEN,
FLAMES STRENGTH & CONDITIONING COACH
CALGARY SPORTS AND ENTERTAINMENT CORPORATION
Last summer, we had the pleasure of having Jason intern with us at the Calgary Flames. Jason's work in visualizing sport science data was like nothing I have ever seen. He was able to completely customize an Athlete Monitoring System that visualized all the data we collect on dozens of players at various times throughout the year in a very digestible, esthetically pleasing way. With this, it facilitated analyzing our data and creating very professionally designed reports. These reports generated an athlete profile to get a big picture view of the athlete's physical strengths and weaknesses and monitor change throughout the season and off-season. Jason's analytical mind sparked great conversations and challenged us to think of how we can use objective data to optimize physical development and sport performance.

ALAN SELBY
FLAMES STRENGTH & CONDITIONING COACH
CALGARY SPORTS AND ENTERTAINMENT CORPORATION
I have been working out for 25 years and experienced numerous setbacks & injuries along the way. I started training with The Strength Guys in December of 2012 with goals of getting stronger, improving muscle definition, and avoiding pain. After 3 months of training I was able to progress into full range of motion with Bench Presses for the first time in 10 years, as well as full depth back squats with no pain. Recently, I have been able to add 40 lbs to my Deadlift 1RM as well. I have made more progress and regained useful strength from past injuries than I thought was possible within the timeframe that we have been working together and am happy with the training that I have received

Mark Martin,
2017 NASCAR Hall of Fame Inductee
3rd place finish in 2013 Daytona 500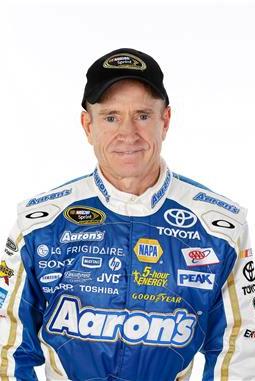 Jason Tremblay has been working with me for the last year and a half and is someone I hold in the highest regards. I firmly accredit being on top of the latest findings in strength and conditioning research, nutrition, and sports medicine to get to the position I am in today. Jason Tremblay and his business pride themselves on being informed and acting off of the latest knowledge available in these fields. Jason wore many hats in working with me, whether as a consultant, coach, or friend. During his time as an intern with Brett Bartholomew at the Unbreakable Performance Centre, he often would either train with the elite group (made up of professional athletes across different sports) or assist in coaching one or many segments of our training period. During that time and especially after my time with Unbreakable had ended, I would bounce ideas off of Jason. We would conclude after he would inform me what the latest research findings dictate, whether it was training, nutrition, or sports medicine-related. When I went through an injury in college, Jason stepped out of his comfort zone to find out what I could do to recover faster and protect myself and return to sport.
or assist in coaching one or many segments of our training period. During that time and especially after my time with Unbreakable had ended, I would bounce ideas off of Jason and we would come to conclusion after he would inform me what the latest research findings dictate, whether it was training related, nutrition related, or sports medicine related. When I went through an injury in college, Jason stepped out of his comfort zone to find out what I could do to recover faster and protect myself and return to sport.

If you are someone looking to step up your training, or improve yourself, Jason is a guy that will get you there.

Ante Milanovic-Litre,
Canadian Football League Running Back for the Calgary Stampeders
Grey Cup Champion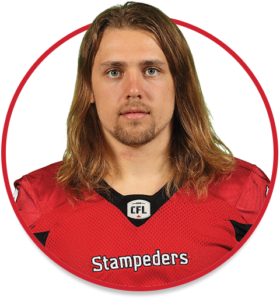 I have been an athlete with The Strength Guys for just over two years. I had the exciting chance to join the team though The Strength Gals athlete sponsorship. When I started working with TSG, I was coached jointly by Ben Esgro and Jason Tremblay. I couldn't have asked for a better team of coaches. Even though our communication was predominantly online, they both took the time to engage with me to build a relationship. I will always appreciate the time they both put into making sure things were being communicated to me in a way I could understand. The combined efforts and expertise of Ben and Jason helped me grow immensely as a lifter and athlete. They provided me the tools I needed to build confidence in myself on the platform that I never had before. I feel like I can truly enjoy every minute of competition without ever having to doubt my readiness. I have recently shifted to having Jason as my primary coach with some collaborative input from other TSG coaching staff members. Jason has always been a fantastic communicator. He continually gives me constructive feedback and makes any necessary changes to my training that I need to progress. He has always ensured that I am healthy, enjoying my training, and making strength gains. Through the ups and downs of training, Jason is a positive voice of reason to give me the advice or encouragement I need. Overall, I love being part of the TSG team. I view them as leaders in powerlifting coaching and respect their desire to learn and grow continuously.

Teresa Parsons
2019 63 kg CPU Silver Medalist
2019 63 kg IPF World Championship 5th Place
2020 63 kg CPU National Champion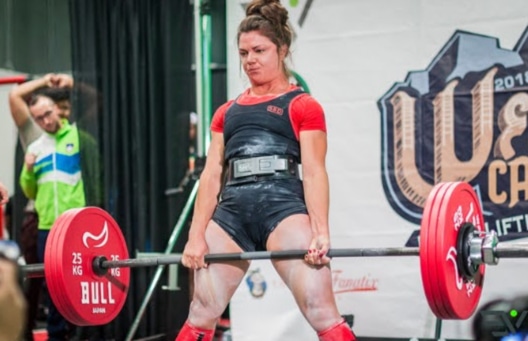 I've been working with TSG Coach Alfred Jong for over three years now. In that time, he has coached me through several local, provincial, national, and international meets and developed me into an elite Team Canada athlete. Thanks to his programming and coaching, I'm lifting weights I never dreamed possible and most recently won the 57kg Canadian Open National Championship (a huge goal of mine I thought would take many more years to accomplish.)

Coach Alfred goes above and beyond for his athletes, and the professionalism and dedication he puts towards ensuring your success is next to none. Despite having dozens of athletes, he makes you feel like you are the only one. Alfred "gets it," listens, and has a unique awareness to every athlete's needs, while also pushing you to reach your full potential and be the best you can be. Beyond the barbell, I am grateful to call Alfred a dear friend and mentor.

As an athlete within the TSG community, I've gained a network of athletes and other coaches that are now colleagues and dear friends, resources, learning and development, supports, and opportunities. The group has provided me a space to grow within powerlifting and sport that is truly unique. I don't believe another group in the world compares to the global TSG community and the benefits provided under the Team.

Nicola Paviglianiti
2018 & 2019 52 kg CPU Bronze Medalist
2020 57 kg CPU National Champion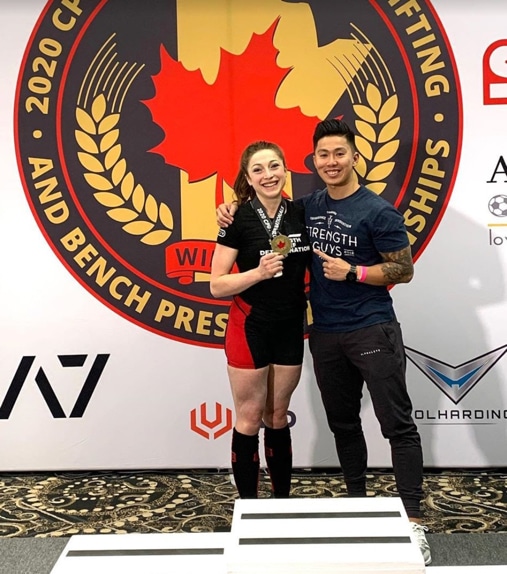 I first met Alfred in the summer of 2016 during the North American Powerlifting Championship. Right away, his demeanor and friendliness was the highlight of my trip. Fast-forward 2 years, and with a little third party, ambition lowering substance, I asked Alfred to coach me, and he accepted.

Going right to work, he took me from a middle pack national athlete to a 2 x National champion and a world competitor. ~80kgs added to my powerlifting total with no end in sight. Alfred has been the reason for my recent success with his tailored programming, incredible in-depth knowledge, and quick adaptability. However, all of this is inconsequential to the fact that Alfred Jong NEVER has a hair out of place.

Ben Langley
2018 74 kg CPU National Championship 2nd Place
2019 & 2020 74 kg CPU National Champion
2020 Best Lifter of the CPU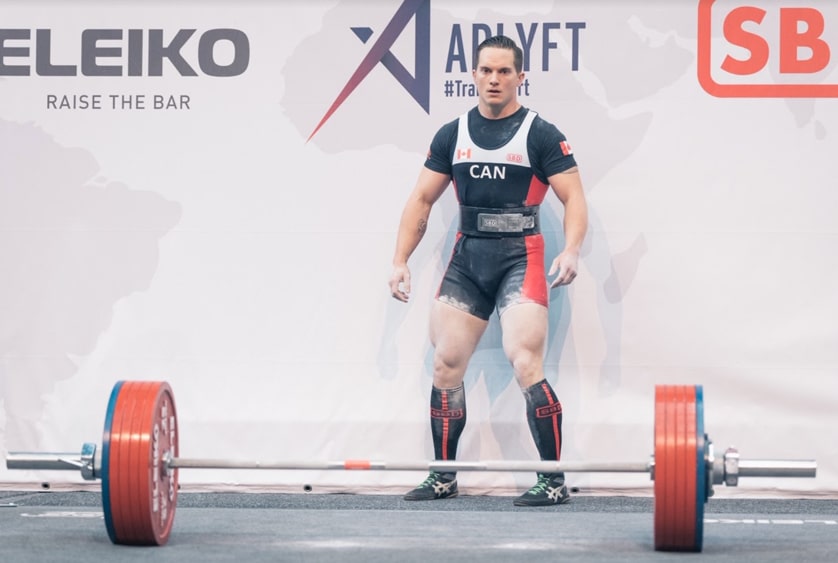 I had the honor of joining the TSG family in the summer of 2017 when I was desperately seeking guidance on how I could improve my numbers and achieve my goal of competing on the USA National Team. Fortunately enough, under the guidance of Jason, Ben and Kedric, I was able to do just that, and compete in the 2019 IPF Bench Press World Championships.

Admittedly so, the road wasn't easy from the demanding schedule of being an international pilot, to the minor injuries and the associated mental and physical fatigue. Through it all my coaches at TSG were amazing! Training at this level can be extremely demanding, both emotionally and physically, and I could always count on them to find strength. TSG truly provided the perfect combination of coaching that was challenging, honest, and motivating.

I'm grateful to have had the opportunity to train under my coaches at TSG, and I'm beyond grateful for the growth I've seen in myself both as an athlete and a person. Thank you to everyone at TSG!


Quentin Myers
2017 59 kg USAPL Silver Medalist
2018 66 kg USAPL National Champion
2019 66 kg IPF Bench Press World Championship
2019 66 kg NAPF North American Bench Press Champion & Best Lifter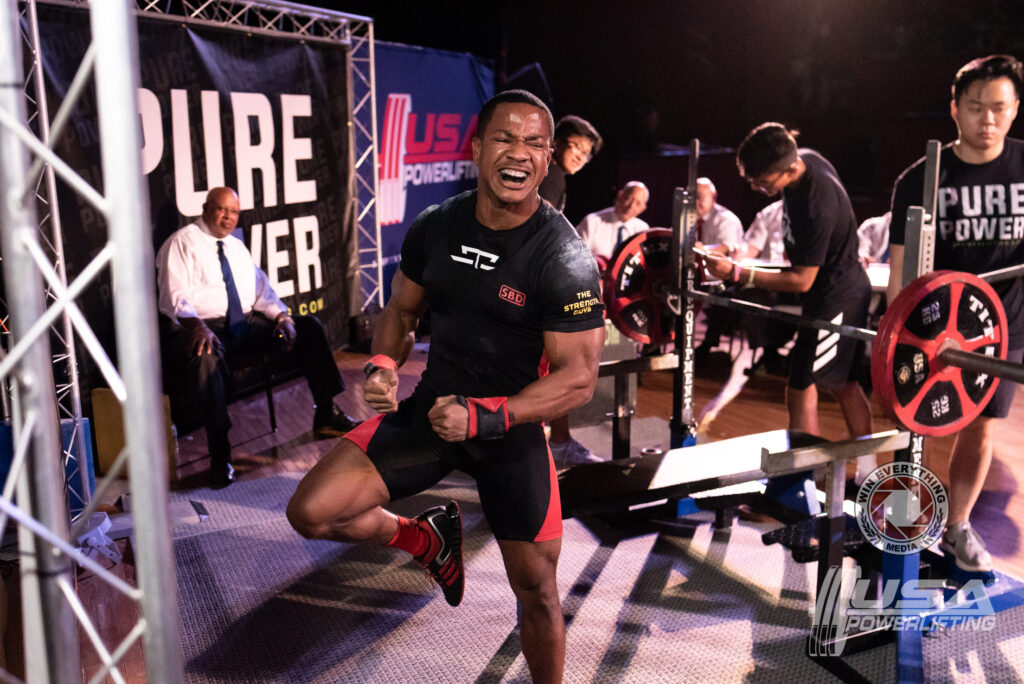 Shortly after meeting Jason and Ben at the 2018 SBD Grand Prix (Arnold Classic USA) I joined The Strength Guys. In the months leading to that competition, I went through a transition phase of life where I went from being a full-time student to starting my professional career. With new responsibility and daily stressors, there was less time to focus on training, and I started looking for someone that would completely take over my programming and training structure.

Jason and Ben did that superbly, and I started to enjoy my training sessions again fully. Despite the hectic lifestyle and having less time to focus on training and powerlifting in general, we have managed to make some good progress. We have had some setbacks due to minor injuries in between. If anything, however, this has made me even more connected with the team. Jason made it a priority to get me back in track as soon as possible and reinforced a positive attitude towards powerlifting every time.

Collaborating with The Strength Guys has made me both a better athlete and a better person, and I cannot stress it enough how grateful I am that they accepted me into the team.

Jure Rus
2019 83 kg Slovenian National Champion
2019 83 kg IPF World Championship 10th Place
2019 83 kg EPF Continental Championship 5th Place & Silver Medalist in the Squat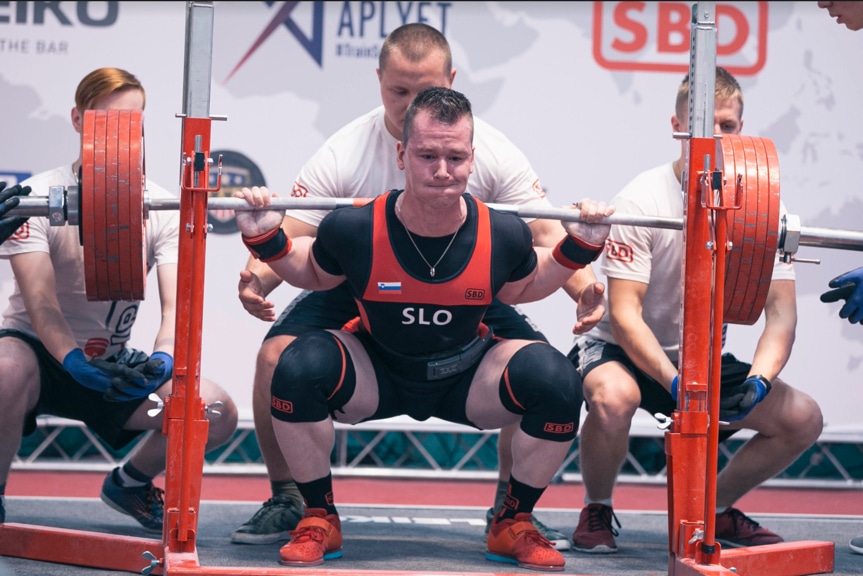 I first joined The Strength Guys in 2018 in hopes that they will train me back into top shape as I was regressing through the past years and have been dealing with chronic knee pain. Jason has been my coach and mentor ever since I joined the team.

Not only does Jason care for my training, but he is also always timely with his email communication though we are about 14hrs apart in time. He communicates with concise information that is easy to comprehend and nitpicks on areas that I have to improve on. Jason has shown me the direction but never dictates it and allows me to navigate my way to the endpoint. This way, I learned from the process and gained better knowledge while challenging my methodology.

An internship opportunity with The Strength Guys popped up during 2018. The guidance of Jason Tremblay and Ben Esgro enlightened me on how they planned programs for different athlete profiles from elite powerlifters, bodybuilders to the general population. We had meetings and discussions done at 1-2 am in Singapore time. It was tiring, but it was worth it and an internship of a lifetime!

During my internship, TSG provided me with the opportunity to work with the Ohio State University Powerlifting Team. A handful showed dominance in the sport and walked away as winners. We even won the Overall Best Lifter award and the Best Team award in Collegiate Nationals. These achievements were made easy with the help of an Athlete Management System created by Jason to track and manage all athlete's data using daily and training stressors.

I am always appreciative of the doors that Jason had open for me, and to this day, he is always there for me and always encourages me to shoot for the moon.

Jonathan Chua
Member of 2018 Internship Class
Coach for The Strength Guys Inc.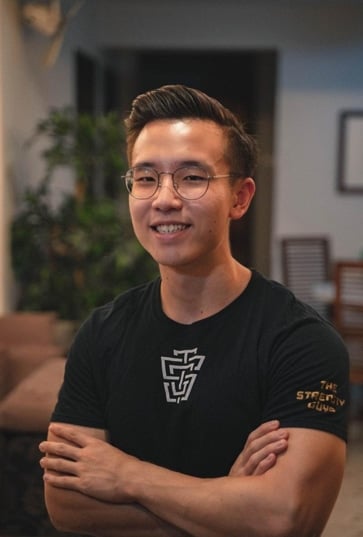 I first got to know Jason when he was traveling to Singapore. He came to the gym where I trained and inspired me to bring my training to a higher and competitive level. Through his training programs and guidance, I realized my true working capacity, building, and improving my work rate. He forced me to clean up my technique to increase each lift's efficiency, hence bringing up the ability to work more volume and eventually resulted in bigger numbers and better performance in competition.

A few years later, when I became an independent coach and athlete, I aim to inspire others with some of TSG's ideology. Alfred and I came together to Vietnam in 2019 to conduct a collaborated workshop to help Vietnam's community. It was a smooth sailing experience because our technique ideas and approach to coaching are similar. This provided a very high-quality service and product for the people who attended our workshop. Truly an enjoyable experience for me. I would love to have more of such collaborations in the future, especially across Asia.

Clinton Lee
2015 83 kg Junior Asia-Oceania Champion & Best Lifter
2016 83 kg Junior IPF World Championship 4th Place and Silver Medalist in Squat
Co-Host of 2019 Get Your Power Forum 4.0 in Hanoi, Vietnam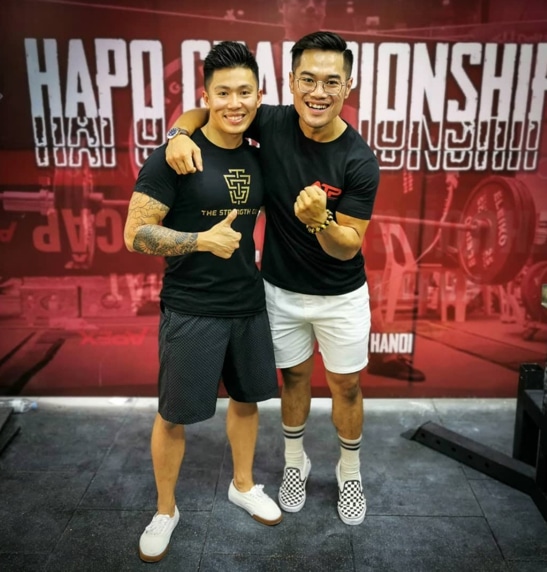 Lift4Life Worldwide is a global charity that uses strength training and the formal sport of powerlifting as a vehicle to empower communities regardless of gender, race, religion, ability, age and socio-economic status. The Strength Guys has been a supporter since its beginning in 2015, and in 2018 became a formal partner through "Coaching for a Cause". The initiative to date has created sustainable and impactful change for the organization and communities within which Lift4Life works. The Strength Guys Team provides donations through coaching fees, as well as coaching and resources. The involvement has enabled the building of local gym equipment, hosting dozens of local meets and opportunities, as well as the coaching of international athletes. The result has been hundreds of lifters impacted, and sustainable positive change through sport for the years to come.

John Downing, Lift4Life Founder & Board Chair
Nicola Paviglianiti, Lift4Life Executive Director & Team Lead.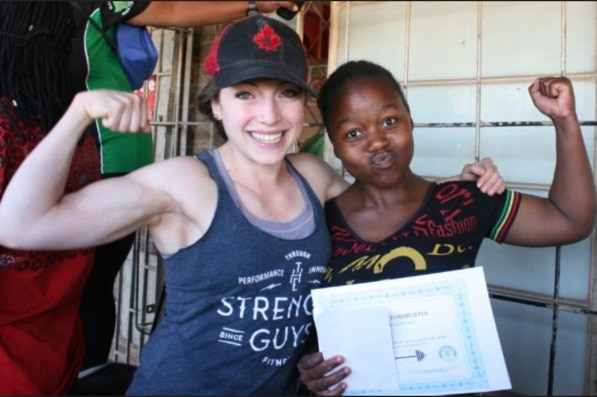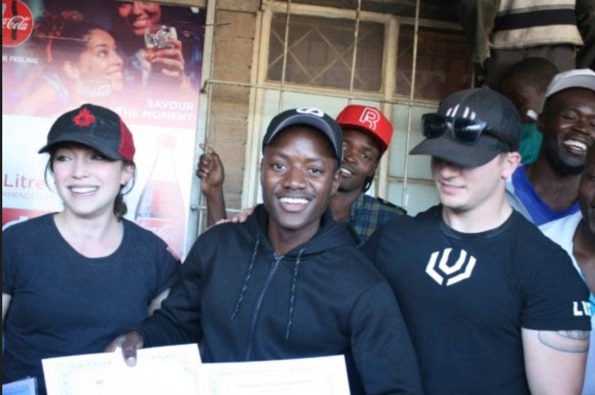 As a strength & conditioning coach myself, I've taken the stressful role of being an athlete and my own coach for 5+ years. As a result, I won my first CPU Nationals in 2019 and earning a spot on Team Canada. The next big step was prepping for the world stage in Sweden. I knew I had to take my training to the next level. Given the fact that I've coached myself for 5+ years, I was extremely picky about who I can trust to coach me. I had specific criteria that needed to be fulfilled, which included: education, proof of concept, &, most importantly, communication. So it was an easy decision when The Strength Guys reached out to me to be their athlete. Thus came my fellow Asian brothers Alfred & Kedric #ATeam! Working with these two has been nothing short of amazing from programming geniuses, human versions of nutrition encyclopedias, dating app specialists, and car enthusiasts. I guess they're a jack of all trades! But words are just words when looking for a coach ultimately you want results and oh boy the resultsssss (one "s" wasn't enough to express the amount of gains).

In just seven months of working with Alfred & Kedric, my lifts increased as follows: Squat 240kg ➡️ 264.5kg, Bench 132.5kg ➡️ 142.5kg, Deadlift 262.5kg ➡️ 270kg. As a seasoned 66kg lifter, I must say the progression rate that Alfred & Kedric achieved was mind-blowing. Like any world-class coach, their athletes' success and health come first. Alfred & Kedric educated me on the reasoning of each microcycle, the importance of weight management, and how it correlates to performance. The two have a clear cut way of achieving success, but they're also open-minded to ideas I had to share and open to auto-regulating when things don't go as planned. They kept me updated on what's going on with the program/ nutrition weekly and set me straight when I veered off track. I learned so much from being their young grasshopper, and I will always attribute much of my success to them. Like Alfred said, "we're going to make you an untouchable 66kg in the CPU for the years to come." And from what I've experienced, I believe them. That being said, I'm excited for what the future holds for us and the gains to come!

Mark Tobias
2019 66 kg IPF World Championship 6th Place
2020 66 kg CPU National Champion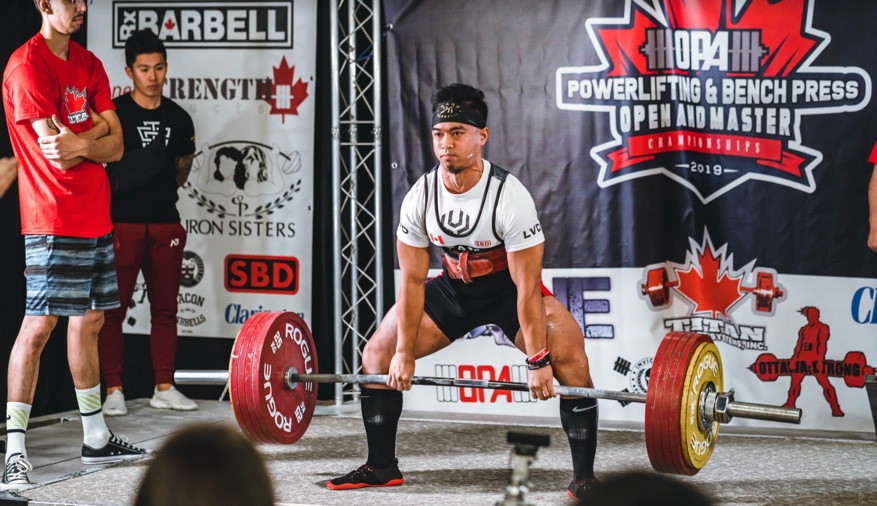 The first time I became aware of TSG was at IPF Worlds in Belarus, Minsk 2017. Their coaches stood out to me since barely any of their lifters missed any lifts. What in my eyes, was due to smart attempt selection.

I knew that to become more competitive on the international stage, I would have to seek out a competent coach that could help me improve my rate of progress. Having done my own programming during my lifting career for almost 14 years had made me hesitant to trust someone else. Nonetheless, after doing my due diligence regarding the coaching services that were out there, I contacted TSG to enquire about coaching.

I was brought in contact with Alfred. When we first met by a video call, he checked all the boxes of what I was looking for in a coach—since then, working with my coach Alfred has been an amazing experience. Instead of training harder, we started to train smarter. However, that didn't mean training wasn't challenging. He was able to answer all the questions I had and was willing to engage in discussions to help me learn why we were doing the things he programmed for me.

Every training block, I have consistently managed to make progress in ways I am sure I wouldn't have managed on my own. To anyone out there still on the fence about hiring a coach, I strongly recommend TSG. You won't regret it.

Tanno de Pender
2019 93 kg Netherlands National Bench Press Champion
2019 93 kg EPF Continental Championship 4th Place


I reached out to the Strength Guys, because they build Champions. I was looking for a coach that had experience, someone that I could learn from, someone that would take the time to listen and answer my questions, someone that would help me go to the next level. I've found all of the above and more with Alfred & John. They have been amazing. I have learned so much in such a short period of time. They have addressed my weaknesses, and they have improved my strengths. This year at the Arnold we were able to go 9/9 on the platform, which is by far my best performance. My confidence is at its highest, and I am a better athlete and person because of their guidance. I trust them 100% and in my eyes they are the standard of what every coach should strive for. Thank you.

Morgan Aquino
2020 66 kg Arnold A7 Pro Raw Challenge 3rd Place


I joined The Strength Guys team in 2016 as a newcomer to powerlifting with a few meets under my belt. I didn't realize how much I had to learn until I started working with Alfred Jong. From technique to mindset, he has taught me so much.

My development as an athlete and competitor is ongoing with TSG, it has never become stagnant. Alfred has coached me through some incredibly difficult times, such as personal losses and injuries. No matter what, Alfred is committed to creating successful athletes and strives to develop his athletes in all aspects of the sport fully. This is what makes him an incredible coach.

Cynthia Leighton
2019 57 kg CPU National Championship – 5th Place
2019 57 kg M1 CPU National Champion


I reached out to Alfred and The Strength Guys following my first meet in September 2018. It was a decent first meet but I knew that I was going to need a lot more guidance from professionals if I wanted to progress more in this sport. Alfred and I quickly got to work and since then, I have been blown away by how much progress I have made and how much he has helped me. In almost 2 years we've worked together, I've lifted in 4 competitions including Raw Nationals, and the Raw Challenge at the Arnold Sports Festival. On paper, I've added over 85 kg to my total and made 34/36 attempts (94% successful attempts). He's pushed me to become a stronger, more confident, and more mature lifter by learning to lift more efficiently. Alfred is extremely reliable, professional, always on time with the new training block, and very responsive in small day to day questions. Even if I can be a PITA at times, he's always put up with me. Communication with a coach is super important and Alfred has always been available whenever an issue arises. He is not only a excellent coach with lots of knowledge but also a great friend and mentor. Overall, it has been a very positive experience and I am extremely thankful to have Alfred the Strength Guys team in my corner.

Jean-Louis Nguyen
2020 74 kg Arnold A7 Pro Raw Challenge 5th Place


When I started powerlifting, I used online programs and adjusting them whatever way I saw fit, and this approach had been working for me. Then I realized all high-level athletes have coaches, and if I was going to get to the level I want to, I need to get me one of those, so I contacted Alfred. The first program Alfred gave to me was something I've never done before; in fact, I thought it was boring, and I didn't fully trust the process, but I had to give it a shot. I did for the first week, and just like I thought it was TORTURE, but I kept on doing and started noticing I had made gains, better endurance, and conditioning. Then the next phase was to focus on strength, and that has been fun, which was when everything started to come together, and I realized he knew exactly what he was doing, so I bought in.

I hired Alfred for coaching and not only to get me strong but also to learn from his experience and knowledge, which he has a lot of. You want a coach that you respect and can learn from; if not, it's not productive. Like in everything I do, I have a trust issue that took me a while to trust the process completely. But now I 100% trust the process. Why?! Because I've noticed gains like never before. Every session is a mental and physical PR. He believes in you more than you believe in yourself, which is always a good motivator. I've gained so much knowledge and strength in the past few months with Alfred, and you can bet I'm excited about the future.

Olanrewaju Adeoye
2019 74 kg Junior CPU Silver Medalist
CPU Junior & Open National Record Holder in the Squat


It all started back in May of 2013, when I reached out to Layne Norton in regard to training and nutrition for natural bodybuilding. After we talked and went over rates, I had realized that it was just too much for me financially at the time and would need to be referred to another coach. The first coach Layne had referred me to was Jason Tremblay.

Jason and I had begun training shortly thereafter and we immediately clicked. The personal attention I had gotten was impressive to say the least, as he would answer his emails promptly and with great efficiency. Attentiveness was obviously a very high standard he upheld as a coach. As the months and eventually years went by, I clearly had added a TON of lean tissue to my frame, as well as increasing my strength greatly on all of my lifts. I actually couldn't believe how much I was growing, even after only 6 months. Not only that, but I had learned more about exercise science training under Jason than I had ever learned in my entire life. He was not only my coach, but was and still is a great teacher and mentor.

My exercise science, nutrition and coaching game has leveled up exponentially and I was able to apply that to my own clients as well. It really has been an amazing experience to say the least. Fast forward to September of 2017, we are now in contest prep getting ready for our first show together, which will be the 2018 INBF Hercules WNBF Pro-Qualifier. We have been working with each other for almost 4.5 years now, and I am as confident as ever that I will bring my absolute best package to the stage.

I just really want to thank Jason and The Strength Guys for everything that they've done for me. My career as a trainer and an athlete has been greatly accelerated due to my work with them and I could not be more grateful. Here is to many more successful years as an athlete and a fitness professional with Jason and the rest of the team!

Gary Amlinger
WNBF Professional Natural Bodybuilder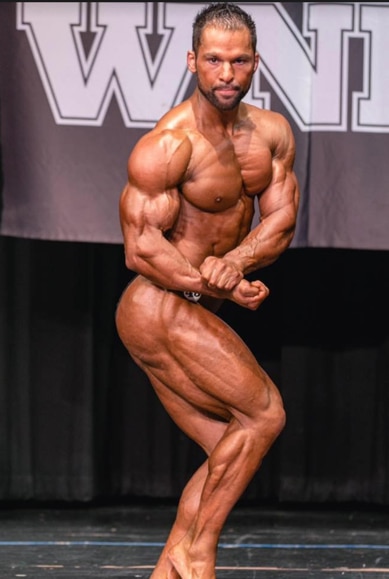 I met Jason in Helsingborg Sweden at the 2019 Classic World Championships and became a client of his shortly afterward. I was highly impressed by the TSG team and their evidence-based, customized approach to programming and how they corresponded with athletes online. Working with Jason has been incredible! Together, we successfully defended my M1 74 kg National title at the 2019 USAPL Raw Nationals in convincing fashion. His devotion to my success and his creativity and attention to detail has me on a path to reach my full potential.

Eric Townsley
2020 74 kg M1 USAPL National Champion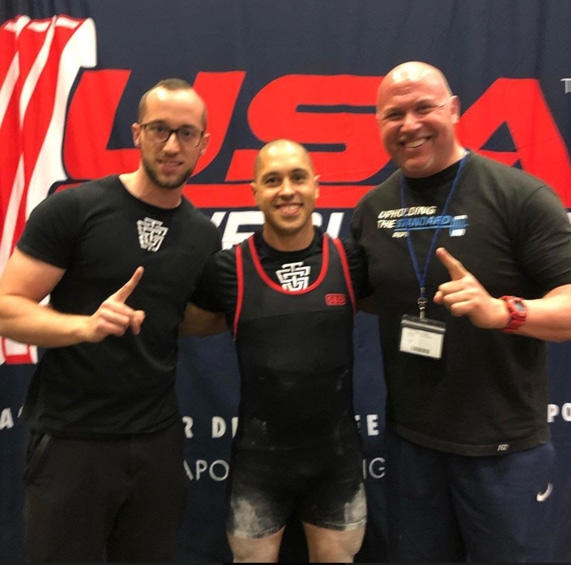 As a new lifter, I was really nervous to start training with The Strength Gals. At the start I kept second guessing everything I was doing as I always thought I wasnt good enough to be trained. But I was brave, trusted the process, and put in the work and kept seeing results and improvements in my lifting. The Strength Gals took me for whom I am and concentrated on making me better, never letting me feel like I couldn't accomplish my goals and dreams in the sport. In fact, I most recently won the first ever gold medal for Zimbabwe Powerlifting competing in the 72kg female open bench only at the 2019 African Championships. The way the training is setup and customized makes it easy for me to balance life and everything and stay committed. The team has great knowledge of what to do. I cannot say enough good things, and I am extremely happy with my experience with The Strength Gals and I do not plan on stopping any time soon.

Audrey Svongwa
72 kg 2019 Arnold Classic Africa 72 kg Competitor & Bench Press Only Champion
Inaugural Zimbabwe International Team Member & Coach at 2019 Arnold Classic Africa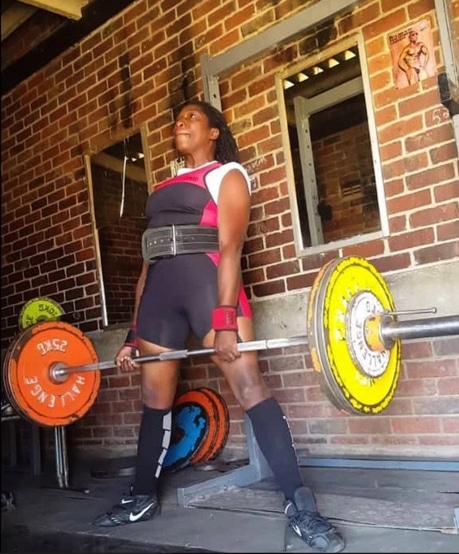 So I've been with TSG since July 2018 (times flies!), and it has been a great decision if you're serious about your progress. I wanted a coaching company that I could trust, grow as an athlete, learn as a coach, and belong to many lifters worldwide. I am very pleased how Jason has been handling me over the past two years with great PR's, but the best part is that I'm injury-free.

Great response time! My programs are always there! And if for some (human reason) the coach can't deliver, another coach is going to do it for you (teamwork). That's something I appreciate a lot because in the past I had bad experiences.

TSG staff are great human beings, behind awesome excel sheets (best out there), care about you, pay attention to details, and make you accountable.

I also started working my nutrition with Kedric since December 2019, and it has also been a great decision. To give that responsibility to someone else is great because you play the' athlete roll' and that for me is what I wanted. I can't be happier enough with that combo of coaches (Jason and Kedric).

I recommend TSG to anyone who wants to earn their results and take his training, nutrition, or the next level.

Hector Ceballos
Client of TSG's Program Design & Coaching, and Nutrition & Weight Management Services
Co-Host of 2019 Get Your Power Forum 3.0 in Santo Domingo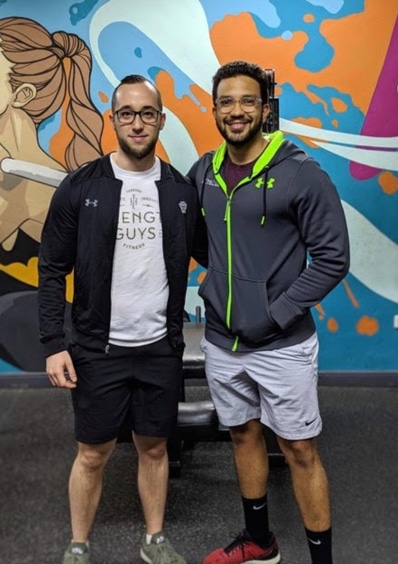 I have been coached by Jason and TSG for more than a year now, and I must say it is a night and day difference from anything I have done before. Before joining TSG, I was only using program templates and not so tailored programs for about three years, accomplishing some decent progress. Nevertheless, as I evolved in my powerlifting career, I realized that I needed an expert help to get to the next level.



In April 2019, Jason came to the Dominican Republic for a two-day powerlifting seminar. There I learned how advanced and science-based the TSG team is. From the creation of their programs to the attention of technique, I saw them ahead of the game, so I decided to join TSG under Jason's coaching. Effectively, we managed to correct technique and make significant progress, allowing me to hit heavier weights with much more efficiancy.

A gratifying and eye-opening experience was my last competition. About four months after being coached by Jason, I managed to go 9/9, getting first place in my weight division and first place overall, with a 90 pounds meet personal record.

In short, Jason and TSG have been instrumental in my progress as a powerlifting athlete. Their programming, technique assessment, and overall guidance have significantly elevated my performance. I am confident that with continued hard work, I would be able to continue my progress and hopefully represent the Dominican Republic in an international setting.



Abraham Liriano
Client of TSG's Program Design & Coaching Service
Attendee of 2019 Get Your Power Forum 3.0 in Santo Domingo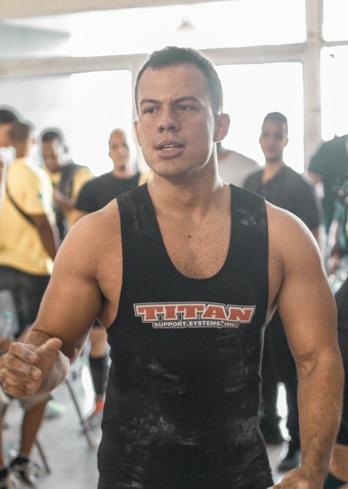 Vanessa has taught me a lot about powerlifting, and even more about what it means to be true to yourself and live a healthy, balanced life. She has coached me through three powerlifting meets, a broken index finger, and more life transitions than I can count. Vanessa truly lives by her coaching philosophy, making each and every one of her athletes feel strong, empowered, and valued. She takes the time to get to know her athletes both inside and outside of the gym, and it shows when it comes time for the platform. That's what sets her apart from the rest.

Emma
I really enjoyed the 6-week program! I feel that it pushed me out of my comfort zone and gave me a solid structured workout that I looked forward to doing each week. I have not only gained strength in all 3 lifts but have gained confidence in the gym and under the bar.

Jessica R.
Entering the Powerlifting world can be extremely intimidating. The Strength Gals enabled me to begin my Powerlifting journey with confidence and support. Thanks to the Strength Gals program and coaches, I've grown as a lifter, and continue to push myself every day.

Kristen C.
After being pretty stagnant in powerlifting training due to an injury, I decided to try out The Strength Guy's Shift the Curve program and experienced good success from it. This prompted me to want to work with one of TSG's coaches one-on-one, and I'm kicking myself for not doing so sooner. Working with Alfred has truly been a game changer for me. I've been impressed with his communication and level of expertise in my programming. His ability to analyze my workouts and to give continual constructive feedback has helped me to better understand and address my weaknesses as an athlete. He's always positive, encouraging, passionate, and definitely disciplined, and works to instill these same qualities in me. By providing the tools necessary to improve on every aspect of my training, Alfred is always helping me to reach my potential in this sport. I highly recommend TSG and their comprehensive approach to coaching and programming! I wholeheartedly believe I came out stronger from my injury and setback with Alfred's help. Your results will speak for themselves!

Anna Yang, Powerlifter
I have been working with Chad Dolan of The Strength Guys since Dec 2019 and I cannot recommend them enough. I am stronger than I have ever been and importantly pain free with no injuries or issues. The individualised training programmes coupled with Chad's obvious passion for helping his clients progress has seen me make huge improvements in my technique and numbers being lifted.

I check in weekly with Chad and his feedback is always detailed, precise and extremely clear. Chad is clearly an extremely knowledgable guy, and when designing a training block he explains the rational behind everything that is being done and what he expects moving forward. As a strength coach and personal trainer myself I feel that Chad really listens to and values my feedback and uses this to make any necessary adjustments, rather than just following a programme blindly. I find it so helpful having a non biased set of eyes monitoring everything that I am doing. At times he has pushed me on and encouraged me to hit numbers that I doubted that I could achieve and equally at times he has recognised when we are getting close to overreaching and pulled things back to optimise recovery and longevity. This has lead to us having a really good coach / trainee relationship and I have full trust in him to help me get the most out of my training moving forward.

The world of online coaching is an absolute minefield and for every good online coach there are a hundred not so great ones. I spent a lot of time researching online before deciding to go with The Strength Guys and I am so glad that I did.

I cannot wait to see what I can achieve with Chad and The Strength Guys as we continue to work together moving forward.

Craig Nicol
Exercise and Nutrition Coach
I may be new to TSG, but I have enjoyed my experience so far. Alfred was very friendly and great about addressing some immediate goals that I had when signing up, and the onboarding documentation has been wonderful.

Jon Agins, Powerlifter
My experience with the 6-week program is amazing. It was different from what I'm used to – a lot of volume but it was an opportunity to get my form down while I was getting stronger. The constant feedback from the coaches [in the Facebook group] was filled with amazing insight and they all had realistic approaches. What I liked most was the progression of the program, and how slowly yet surely I was making volume PRs week after week. Once I was getting closer to the heavier weeks, I was so surprised how well my body was responding. The workouts are simple and don't take all the time in the world (as other programs do).

Laura E.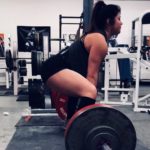 A few months after hiring Vanessa, I was pregnant again. She guided me through a powerlifting program my entire pregnancy. I lifted heavy four days per week and might have missed only a handful of days the entire 10 months. My labor was nothing short of flawless. I am currently eight months postpartum and I just competed in my very first powerlifting meet. I totally exceeded my expectations, and I am sure I could not have done this without Coach Vanessa's guidance!

Raquel
During my internship with The Strength Guys, I have had the opportunity to learn from Jason and Alfred, who has been able to further my skill set and knowledge as a coach. I feel more confident in my ability as a coach after learning from them. One thing that stood out to me is how responsive they are and genuinely want to see me grow and become a better coach. I am happy with my time as an intern with The Strength Guys and grateful for the opportunity!

Aaron Edgley
You may not know me but I am a client of TSG and I work specifically with Kedric. I've been with him for awhile now and I must say, he has been the most attentive, thorough, and caring coach I have ever had.

The programming is great, no doubt about it. I think in this line of work though, you have to provide more than just good programming. There needs to be a real connection and a feeling of trust between the athlete and the coach. I really think the coach has to actually care about his client as both an athlete and a person.

Kedric has done all of that and more. Whenever I need something, he's there immediately. He's always checking up on not just lifting but my life and how things are going in general. If I need someone to talk to, he is there.

I've never seen something like that before and I have had quite a few coaches in the past.

……..I've come to understand that quite a few athletes have paused and the coaches who gave their all to us are being impacted. I want to be there for the Kedric when times get hard because he's always there for us.

Ricky Merchant
I approached Jason Tremblay – co-founder of The Strength Guys (TSG) – in March of 2014 because I was looking for a coach that could guide me in bikini and powerlifting competitions in the most enjoyable, scientifically backed way. TSG helped me do just that! With evidence based nutrition and training protocols, TSG greatly contributed to my success in bikini and powerlifting: to winning bikini overall Newfoundland in 2014, a silver medal and Canadian national deadlift record at Canadian powerlifting nationals in 2015 and a bronze medal at the 2017 CBBF bikini nationals. I love how approachable Jason is with any questions or concerns I have. I always know exactly what I am doing with regards to my training and nutrition and why. Over the years team TSG has become a community that I can turn to whenever need be. On top of being an amazing coach, Jason has become a real mentor and true friend to me over theyears and I would highly recommend team TSG to anyone!

Brittany Bolt
2014 Overall Provincial Champion in Bikini Competition
2015 63 kg Junior CPU Silver Medalist
Former CPU Junior National Record Holder in the Deadlift
2017 CBBF Bronze Medalist in Bikini Competition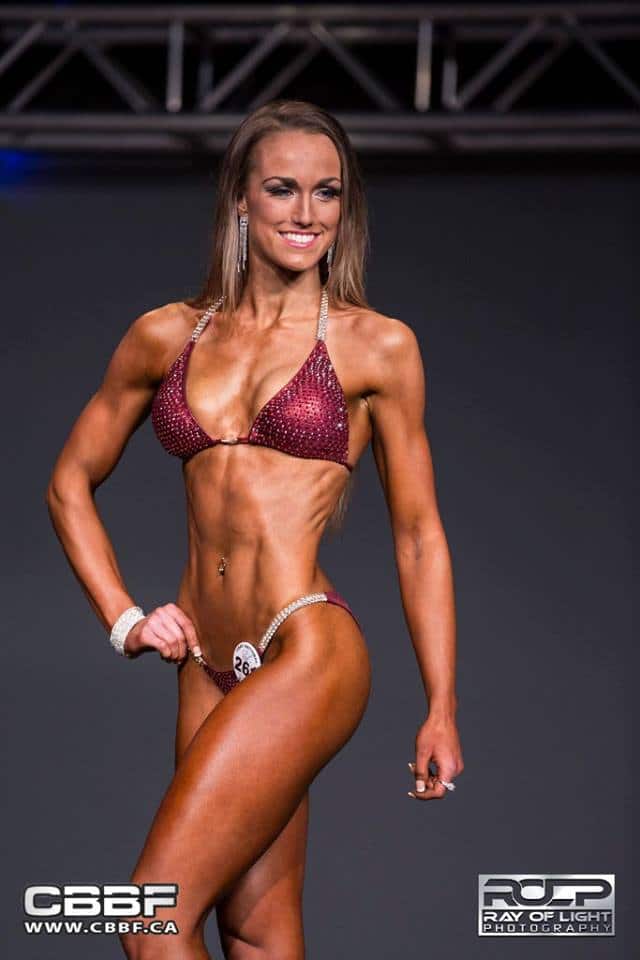 A wise man once told me to trust the process, it is a marathon not a sprint. Taylor places great emphasis on providing challenging, highly refined and meaningful programming for his athletes as well as ensuring a an open line of communication. Despite his busy work and lifting schedule, he is always responsive. Working with him has helped me develop a greater sense of confidence and self-efficacy. At my last meet, I hit 9/9 attempts and hit a huge total PR. I have genuinely enjoyed the past eight months that I have worked with Taylor and I am not afraid to come to him for questions I may have regarding powerlifting or even life/career choices. I always look forward to working out with Taylor because he is able to strike a unique balance of careful listening and sharing his wealth of powerlifting experience and ideas. Taylor embodies all of the key characteristics of an excellent coach as well as a world class athlete. He is genuine, kind, considerate and an all around savage when it comes to powerlifting. He understands the needs of his athletes, addresses them and ensures that the protocols that he has laid out are continuously implemented. I would highly recommend Taylor to any athlete that is willing to learn, work their butt off and push their limits for he is not only a great coach, but a great friend. Thank you to the support of the entire TSG team as well as Coach Taylor Atwood.

Carlton Wan
I decided to train under Kedric's coaching during my last participation in the MPA Strength Assembly Meet 2017. Before the start of the coaching, I told him of my targets for the competition. The training program he put me under was tough, but it delivered results. He was meticulous in monitoring my results and paid close attention to my form and tehcnique.

He was there with me during the weigh in session as well as on the competition day. He took very good care of all his athletes from warm ups till the performance on the platform. At the end, I managed to place 2nd in my weight category and bring back the silver medal. I truly enjoyed the coaching/training sessions.

Esther Lim, Powerlifter
I've had the privilege of being coached by Alfred for a couple of months now and the biggest changes for me were not just my numbers but how I approach myself as a lifter. I'm not the hardest working guy or the easiest guy to work with but Alfred has had faith in me from day one. Every session had volume for days and through that struggle, it made things better. My technique has improved and the consistency has paid off. All in all I would like to thank Alfred for being more than just a coach but also being a good friend and wise mentor. Thanks buddy my PB's wouldn't happen without you.

Chan Wai Meng, Powerlifter
Over the past year, John has been very friendly, helpful, and quick to answer any questions we have. He has exposed us to training styles and exercised that I feel have helped us become better, and more well-rounded lifters. We both look forward to continuing having John coach us.

Daniel and Megan Henrichs, Powerlifters
I began working with Alfred in mid-August this year. Prior to beginning the program, we discussed my goals and he provided me with some great and useful information and tips. He prepared my first five week program in August and tailored it to my specific goals. He continuously followed up with me and let me know that I could check in with him at any time with any questions. He also said he would be more than willing to meet with me to ensure I had correct form. He took the time to explain the realistic expectations I should have and how important it is to continue with the program in order to see the results that I want.

After the first five weeks, my friends and I noticed significant differences in certain areas of my body. They commented that my shoulders and arms are more defined and legs looked more muscular. Of course I know I have a long way to go to reach my goals, but I am so happy that in only five weeks the changes in my body have been recognized. I just completed my one week deload program and am ready to start the next session this week. I look forward to seeing even more results and am truly grateful for Alfred, his generosity and the time he has provided to me. It is very obvious how much he loves what he does.

Sherra
I'm a competitive bodybuilder but recently I wasn't satisfied with how my progress was. With that being say I decided to work with Kedric on a Powerbuilding program where I would be able to get bigger and stronger and the results surpassed my expectation. Kedric put in the hard work in making sure I'm able to get in enough food and nutrients to increase my strength but yet low enough to drop my body fat percentage. Kedric is not just a coach but a friend who would drop by just to make sure that you are emotionally stable for your program too. It's not all about balls to the wall and pushing when you can't but also heart to the weight. He is a coach that deals with your heart ,personality and importantly your fitness goals.

Joshua Jireh Len, Bodybuilder
Working with The Strength Guys is more than a coach to athlete interaction. This group of individuals have an incredible desire to learn and disseminate their knowledge to others. They take a science-based approach and customized a plan to cater to my personal needs. Each coach has a specific area of expertise and they work with one another to ensure the athlete is getting nothing but the most quality information and services. My time with The Strength Guys thus far has been an incredible experience. Jason has been more than a coach but a great friend and teacher as well. There turnaround time for my questions is unbelievably quick, and I know the answer will be research based with reasoning behind it. They encourage for athletes to always ask "why?" and question everything, and then they provide you with the knowledge and resources as well. This has already been a great experience and I look forward to working with them further. I highly recommend them to anyone regardless of what your goals are

Matty Fusaro, CEO of Fusaro Fitness & YouTuber
The Strength Guys are professional bunch that know how to motivate, and above all care about your progress and conditioning. Through John's guidance, I have increased my numbers in bench squat and dead lift so much that I am now confident to sign up for my first meet. Not only this, I have nearly caught up with others using their own programming despite having not trained as long. For me, this proves that John listens to me and puts thought into my weak areas while increasing overall strength . I honestly can say each program that that I receive make me excited and eager to lift.

Murat Bilgin, Powerlifter
Alfred has been my coach since April 2016 and has guided me through my powerlifting journey to CPU National Championship. Even through online training, he pushes me beyond my limits and helped me reach numbers I have never imagined lifting. We've worked together through my injuries by prescribing rehab and prehab accessories along with the main lifts. Alfred can see what I am capable of, even on days when I don't think I can keep up with training. His programming isn't an easy trip to attaining goals, it really isn't. There have been many training sessions when I am cursing Alfred for the insane amounts of volume and super sets. But it is through these training sessions when I am cursing under my breath, that we are achieving personal records. He is chock-full of knowledge and is always happy to adjust programming based on personal needs. It has been an absolute pleasure working with Alfred and I look forward to continuing my powerlifting journey with Alfred as a coach and a friend!

Sarah Xie, Powerlifter
I just had the best deadlift session of my life! And this is entirely due to Alfred's coaching. The last time I did this session was May 27th, just before I started working with Alfred. The session crushed me. I can quantify this crushing: my RPEs on the four set workout were 10, 9.5, 7 (had to drop 30 pounds), and 9.5. In short, I was grinding reps and could barely do it. My lower back was crazy sore afterwards and I couldn't deadlift for another week.

Today, after 6 weeks of coaching from Alfred, I did the same workout. And I crushed it! RPEs were 7, 7, 7, 7. I didn't need to drop weight midway through. I could do another deadlift session right now if I wanted, and I don't feel it in my lower back at all, and my legs and upper back feel awesome.

I attribute this entirely to Alfred's helping me fix my form. We're still dialing in Squat and Bench, and I've already hit huge PRs on those as well. All this while doing a cutting phase. I highly recommend working with Alfred. He's fun and easy to work with, and he delivers results.

Brenden Millstein, Powerlifter
I had initially started with Jason in preparation for CPU Nationals 2020 and the training leading up to the event was nothing short of spectacular hitting training PRs and refining technique. Unfortunately, I had injured myself during prep. Jason was able quickly assess the strategy ahead for my situation. He dealt with it confidently and without doubt of my own abilities. In Nationals, I hit meet PRs across the board and added 15kgs to my total! 

They are nothing short of professional and coming from a background of healthcare, I can see clearly that they are great in diagnosing weaknesses and individualising the specific needs of different lifters. They wholeheartedly care about their clients, and it makes me proud to be part of a great team!

Dave Govico, Powerlifter