Sport Science & Template Design Service
The Strength Guys are proud to present our Sport Science & Athlete Management System. These systems are designed to provide resources to Coaches who are seeking innovative and cost-effective template solutions for athlete testing & monitoring data management, program design for athletes, and more.
How did this all begin?
Jason Tremblay, President & Co-founder explains how the concept of a Sport Science application called the Athlete Management System came about. This Excel system is now a flexible template that can be used for any sport.
First and foremost I am a Coach. I have logged thousands of hours working on training and nutrition plans, performing video analysis of client performances, and communicating client results and performance data. My goal as a Coach is to provide my athletes with the best possible opportunity to succeed by putting forth quality work which focuses only on what matters. As a company owner, providing a standardized service to the same level of high-quality which I hold my own work to is paramount to the success of our group and the success of our athletes. This is why in 2014, I started by building our first Athlete Management System with only an artwork concept of what our new templates should look like to work off of. As I began to build out the artwork concept created by our graphic design group (Forefathers Group), I quickly realized that the layout which we had come up with had such immense potential to categorize, store, and analyze athlete training data.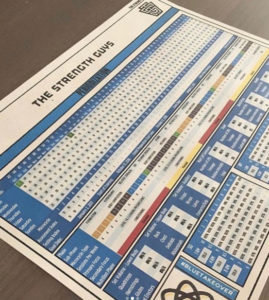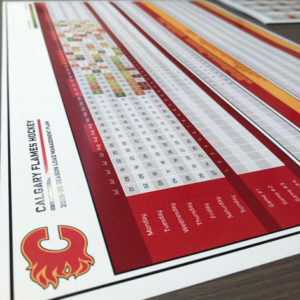 Services Provided
Athlete Management System
Strength & Conditioning Template Design
Sport Science Hub
Athlete Monitoring & Progress Reports
NHL, NFL, NBA, MLB Annual & Daily Planner Design
Athlete Log (Readiness & Sessional Load Monitoring)
Initial Assessment Templates
Accessory Documents (ie. Branded Title Page, Operating Procedures Manual)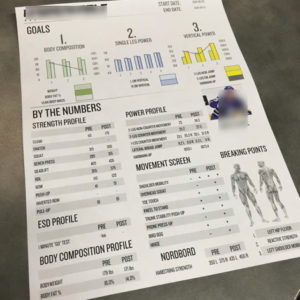 Athlete Management System
1st Edition
What was a short project to build out our new template based on the artwork concept of Forefathers Group became a three-month endeavor where I taught myself how to build the system which I had envisioned. Once the project was complete, our inaugural Athlete Management System was complete, and the foundation for TSG's data-based training was laid. For the next two years, TSG staff would operate on a daily basis out of the Athlete Management System – 1st Edition and the system proved to be a reliable and powerful tool for improving athlete performance and coaching efficiency.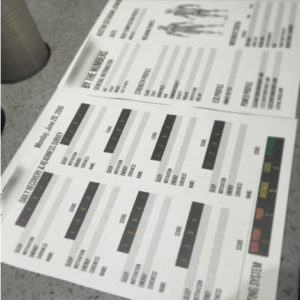 Athlete Management Reports
Two years later, I realized during my time providing template design work for Unbreakable Performance in Los Angeles, California that having data was important but being able to organize and improve the efficiency of work processes, and to improve communication between coaches and coaches, or coaches and athletes, was equally important. I designed the Unbreakable Performance Athlete Management System which included the presentation folder format which we now provide today. Within the branded presentation folder was a Title Page, an Initial Assessment template, Readiness Questionnaires, a Strength & Conditioning Program Template, and a Self-Generating Client Report. This format was used as a vessel to deliver training and communicate performance results to Actors and Musicians, as well as professional athletes in the NFL, NHL, UFC, Premier League, Bundesliga, and WBA (Boxing).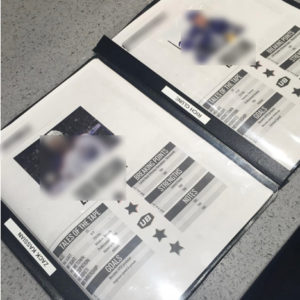 Sport Science Hub
The next summer, I began my second internship in Strength & Conditioning at The Hill Academy in Toronto, Ontario. Building off of the work I had done with TSG and Unbreakable Performance Center, I started to develop the 1st Edition of our Sport Science Hub. The Sport Science Hub is an Excel application which allows Coaches and Sport Science staff to record athlete test results on a simply organized data entry screen, and then to generate branded and printable progress reports on athletes by selecting their name from a dropdown menu. At the Hill Academy, the Sport Science Hub was being used to store client data and generate reports for up to 500 athletes during the NHL Offseason and school year.



Athlete Management System
3rd Edition
In 2017 with our newly expanded staff in tow, we sought out to build The Strength Guys up to the next level within the Powerlifting community. In tandem with now 6x World Champion Coach Ben Esgro, the 3rd Edition of the Athlete Management System was born. Ben brought his data-based approach to Daily Undulating Periodization to TSG and helped us to identify what variables we should be looking at in order to manage athlete workloads using a data-based approach. Using Ben's system of logic for interpreting and contextualizing athlete workload (volume & intensity), the 3rd Edition of the Athlete Management System proved to be our best vessel yet for delivering effective training. With our newly solidified Data-Based Training system built into our Athlete Management System, TSG athletes took their performance to a collective new level which has produced multiple National, Continental, and World Champion Powerlifters since – including the World's Best Powerlifter, Taylor Atwood.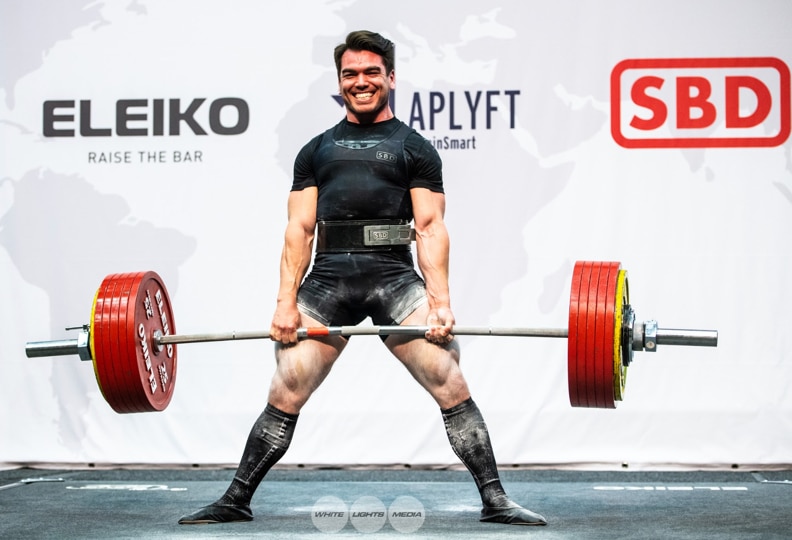 NHL Calgary Flames Internship
Sport Science Hub 2nd Edition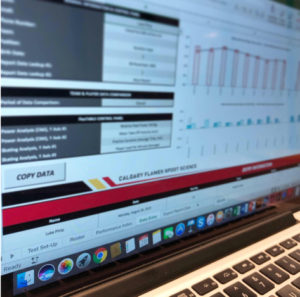 Recently, in 2019 I was approached by the Calgary Flames Strength & Conditioning Department and asked about doing an internship with the team. As a lifelong fan of Hockey, I gladly accepted the role, but it was under the condition that it would be okay for me to attend the 2019 IPF World Championship in Helsingborg, Sweden. The team permitted this and assigned me with a data science project while I was away. The project which I was assigned with was to re-envision how the team viewed and communicated athlete monitoring and performance results amongst staff and athletes. This project became the 2nd Edition of our Sport Science Hub, which was designed specifically to the demands of the S&C Department of the Calgary Flames NHL team. The Sport Science Hub for the Calgary Flames is designed to store over 1,000,000 total test entries for up to 100 athletes, and it also analyzes, ranks, and produces report exports for Coaches to communicate results to the players, and to analyze for internal research and development.
Specialized NHL Reports
During my time with the Calgary Flames, I also produced an NHL Combine Scouting Report Generator which produced reports for the team's 2019 NHL Draft, movement templates which categorized and analyzed all of the team's training data from the summer, and the team's annual planner and daily planning schedules for training and practice workloads. The schedules I produced for the team feature an algorithm which conditionally formats game colors based on the travel situation of the Calgary Flames and the travel situation of the opponent.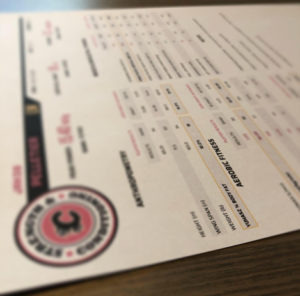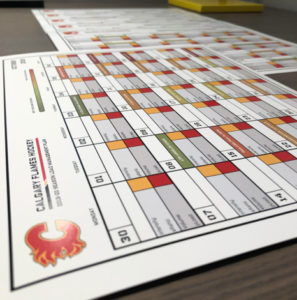 In 2019 I also linked up with a colleague and together we created a customizable Athlete Management System which can be easily modified into a tool to track, measure, and monitor training data for Powerlifting, Bodybuilding, or Strength & Conditioning.

What's Next For
Athlete Management System?



TSG is now entering into our 6th year of using the Athlete Management System and over the course of the past 6 years, we've made refinements and improvements to the software on a continuous basis. Along the way, our Strength & Conditioning templates have been rigorously tested and improved upon as well. It is my belief that the work which we are able to provide in the field of sport science and template design can be a difference-maker for organizations, coaches, and the athletes whom they work with like it has been for our group.

Athlete Management System
6th Edition *** NEW ***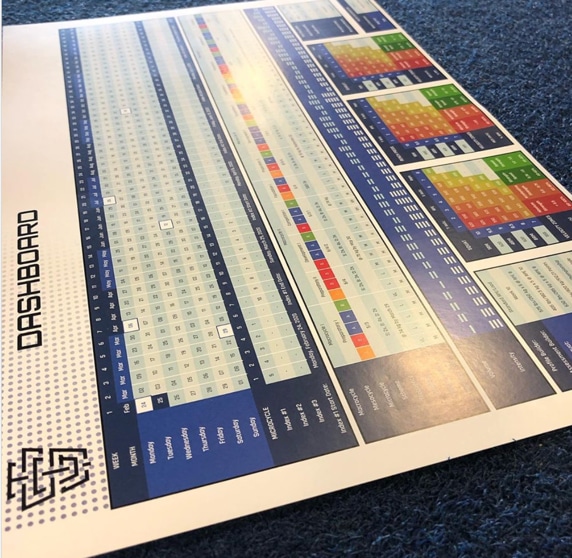 PRICING
Athlete Management System $500 USD *
Sports Science Hub $500 USD


 * Previous customers of the Athlete Management System – 6th Edition will receive the upgraded version for $100 USD. The upgraded version will be released in 2022