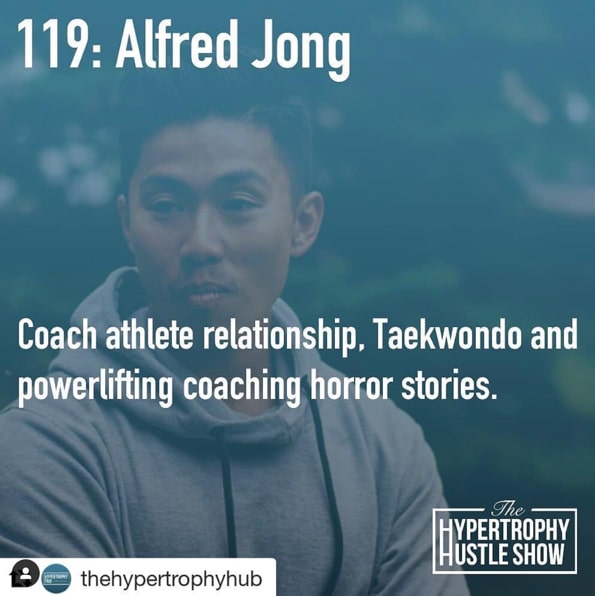 In episode 119 of The Hypertrophy Hustle Show, Alfred Jong talks about all things coaching, including the coach athlete relationship and coaching horror stories.

Not many people fully understand the dynamics of coaching, it's a complex endeavour that involves so many more aspects than just practical knowledge of training and nutrition principles.

TIMESTAMPS:

00:00: Introduction and Alfred's story.
11:30: when to start coaching, issues with coaches.
22:00: Short term mentality
28:20: Fundamentals of coaching.
33:30: Facilitating coach athlete buy in.
38:20: when to tell the athlete what is right.
47:00: why 9 for 9.
49:50: Balancing emotions and making decisions in the coach athlete relationship.
Listen to Hypertrophy Hustle podcast here
Interested in becoming a TSG athlete?